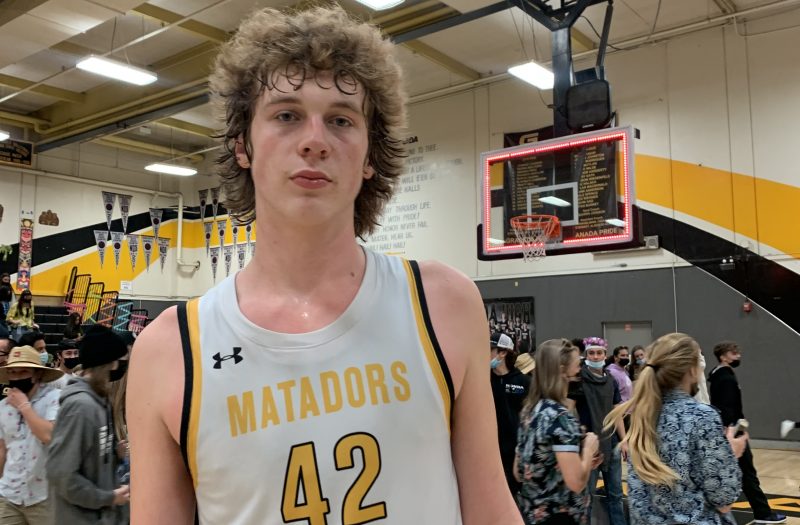 Posted On: 01/16/22 2:44 PM
Prep Hoops has been taking the drive up 680 Highway to take in games from the East Bay League, arguably the top league in NorCal this season. The EBL has 10 teams, 8 with winning records. The games are highly competitive, with close scores, and victories coming with just seconds on the clock. This was the case on Wednesday and Friday night when PH was on hand to witness game winning shots at the buzzer. Here's a few takeaways from those games.
Dublin 59 Granada 56. Wednesday
East Bay League is going to be a dog fight when these teams play each other. While PH was in attendance, the road team has gone in and pulled off victories over the home team. Dublin's Donovan Cooks Donovan Cooks 6'1" | PG Dublin | 2023 State   (10pts) knocked down a jumper off the dribble with no time left on the clock to give Dublin (8-3) (2-0) a 59-56 win over the upstart host Granada (9-3) (1-1). Dublin's Courtney Anderson Courtney Anderson 6'4" | SG Salesian | 2023 State #125 Nation Jr. One of the top 2023's in NorCal continue his rise with consistent play. He had 19pts, while 6'4 Freshman Jalen Stokes played well in a starting role scored 10pts.
Granada has put together a good overall record