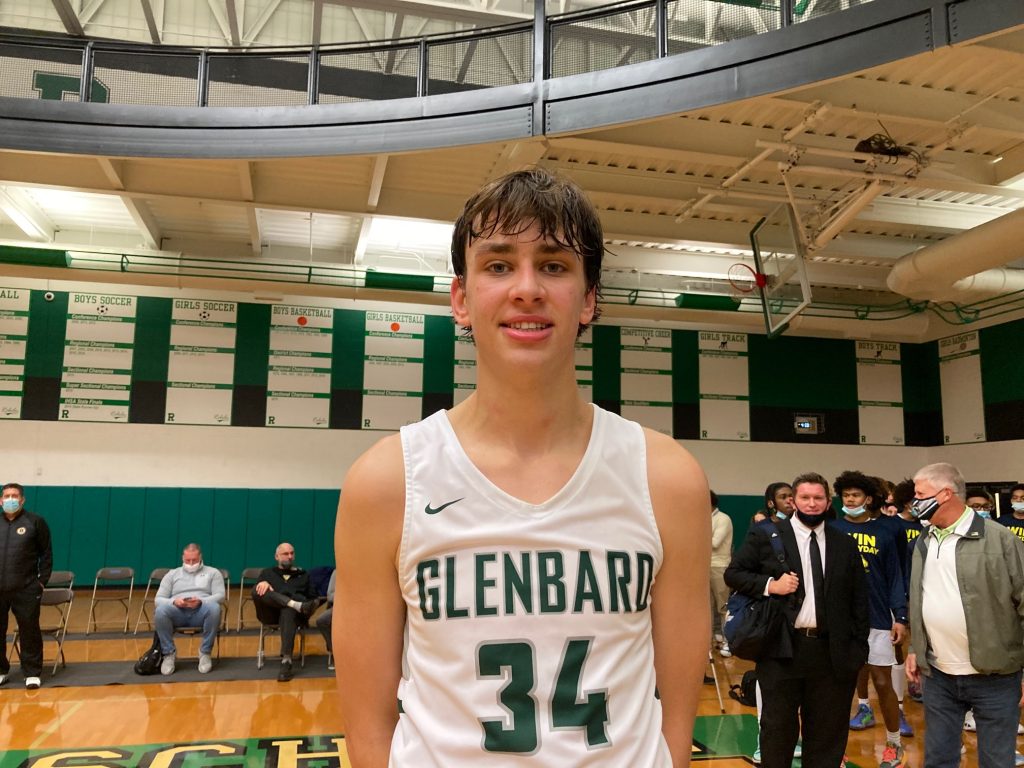 Posted On: 01/23/22 11:00 AM
Our friend Joe Henricksen of the City Suburban Hoops report finds a way each year to place Chicagoland's best high school teams in what most would consider dream matchups. After short covid season a year ago the When Sides Collide was back with arguably the best matchups ever. Here is our notebook from the event!
New Trier 71 Yorkville Christian 55
In what was close game early on grew into a blowout win for New Trier. Jackson Munro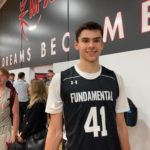 Jackson Munro 6'8" | C New Trier | 2022 State IL had 26 points and 6 boards. Munro was one of the many mismatch problems Yorkville Christian couldn't solve.  At 6'8" and a clear height advantage Jackson used a heavy dose of post moves showing nice footwork around the rim. His teammate Karlo Colak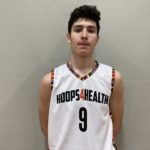 Karlo Colak 6'5" | SG New Trier | 2022 State IL was also spectacular in this one scoring 19 points making 2 of 3 from deep and doing the rest on attacks to the rim and mid-range jumpers. Yorkville Christian leader and Duke commit Jaden Schutt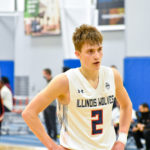 Jaden Schutt 6'5" | SG Yorkville Christian | 2022 State #42 Nation IL surpassed the 2,000 point total in this game but that's about all the good news for his team in this game. He went 1 for 7 from the and finished with 17 points. Tyler Burrows Tyler Burrows 6'3" | SG Yorkville Christian | 2022 State IL had a ok game making some really acrobatic plays at the rim finishing through contact.  He finished with 11 points.
Glenbrook South 57 Simeon 54
The best game of the day in my opinion. Glenbrook South jumped out to an early double digit lead with Elon commit Nick Martinelli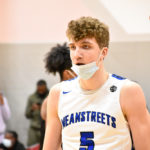 Nick Martinelli 6'6" | SF Glenbrook South | 2022 State #235 Nation IL doing a lot of the heavy scoring by exposing mismatches. By the second quarter Simeon got their feet set and answered with scoring stretches from Nickolas Robinson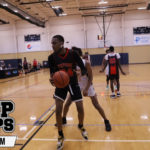 Nickolas Robinson 6'6" | PF Simeon | 2022 State IL and Jaylen Drane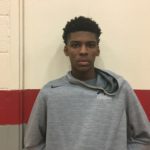 Jaylen Drane 6'2" | PG Simeon | 2022 State IL .  Robinson scored off hustle plays and opportunities that Simeon guards presented making several plays around the rim showing he is a capable threat when he gets touches as he finished with 12 points. In the end Martinelli was the defining factor with his 21 points scoring from all areas of the court. His unorthodox finishes were just enough to give GBS the win. 
Glenbard West 74 Whitney Young 59
What was the anticipated game of the night turned out to be a Glenbard West blowout of Whitney Young.  Glenbard West's top player and Gonzaga commit Braden Huff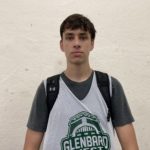 Braden Huff 6'11" | PF Glenbard West | 2022 State #58 Nation IL maybe played his best game I've seen in person. Huff was aggressive out the gate. Going right to the post using up and under moves consistently scoring and often getting fouled in the process.  When he didn't get to the block Braden hit a pair of threes and ultimately finished with 31 points, 7 rebounds, and 2 blocks. Not to be out done his teammate Caden Pierce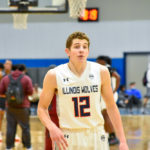 Caden Pierce 6'5" | SG Glenbard West | 2022 State IL also chipped in with 25 points scoring from all three levels as well. The Dolphins did get a lift from Miami signee AJ Casey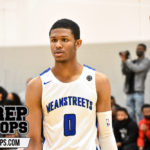 AJ Casey 6'8" | PF Whitney Young | 2022 State #55 Nation IL who finished with 20 points. Most coming in transition as Casey had to score before GBW set up their 1-3-1 zone defense. He did his best to keep the score close. Northern Illinois commit Xavier Amos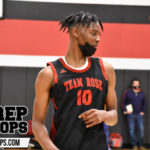 Xavier Amos 6'7" | PF Whitney Young | 2022 State #233 Nation IL also chipped in with 17 points as well making several shots from the mid-post. 
Benet 43 St. Ignatius 42
In the final game of the night the host school Benet and Saint Ignatius played a tough game that came down to the final possession. Eastern Illinois commit Kyle Thomas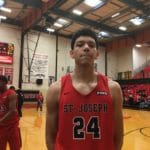 Kyle Thomas 6'9" | C Benet | 2022 State #183 Nation IL started out the game with two strong post touches as he hit a pair of turnaround jumpers reminiscent of Patrick Ewing he had 12 points. After that was a back and forth contest as Iggy forward Richard Barron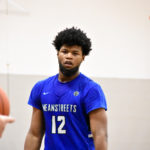 Richard Barron 6'5" | SG St. Ignatius | 2023 State IL made strong plays backing guys down in the paint and flipping in shots. Barron finished with 16 points. Not to be out done Benet guard Brady Kunka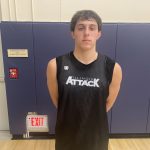 Brady Kunka 6'3" | SG Benet | 2023 State IL made some big threes in in the third quarter as he led the team in scoring with 13 points. St. Ignatius guard AJ Redd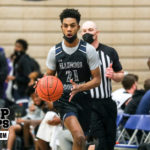 AJ Redd 6'3" | SG St. Ignatius | 2022 State IL also had a solid game getting to the rim and scoring on strong crossover finishes. Redd was at the free throw line with his team down two and he missed the first and made the second which sealed their fate as time expired and Benet escaped with the upset. 
A great night of Hoops in the Chicagoland area with great energy in the gym all night. Thanks to Benet and Joe Henricksen for the hospitality!