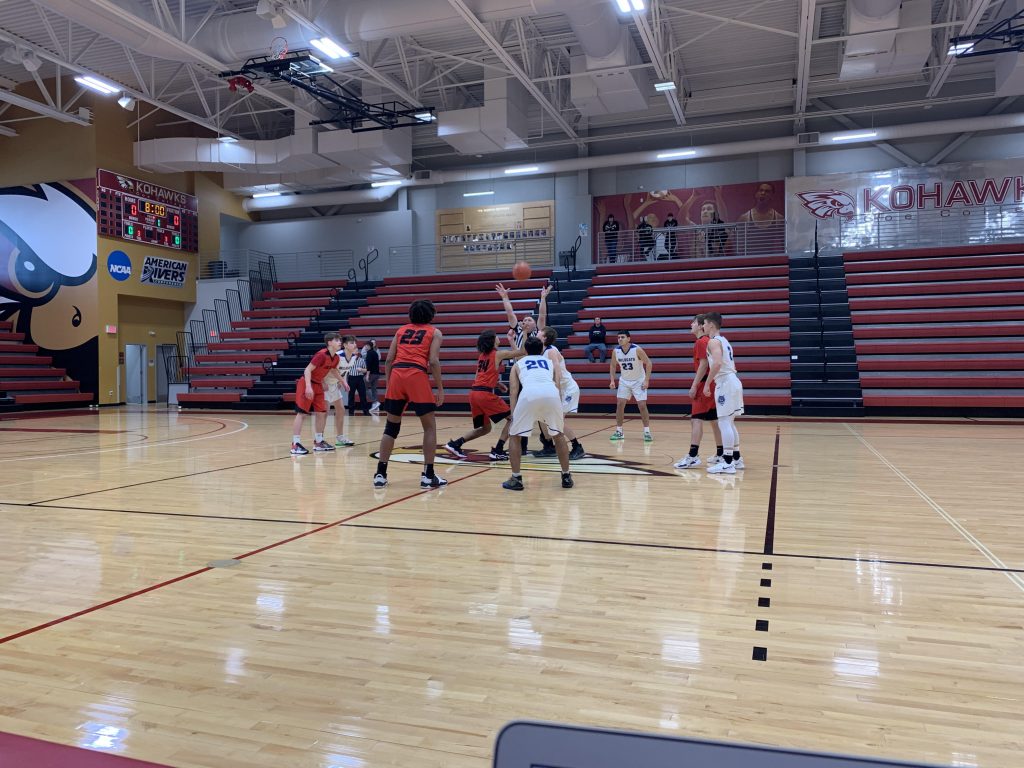 Posted On: 01/8/22 11:56 AM
10:30 am: Central City 70, Columbus 44
The Klostermann brothers proved to be too much for Columbus to overcome on Saturday morning, as Central City ran away in the second half behind the tandem en route to a 70-44 win to open up the 5th annual Wells Fargo Advisors Shootout. 
A tight game throughout most of the first quarter was opened up in the second quarter with a 10-2 Central City run that opened up a 24-10 lead. Columbus was able to close back to within 5 points early in the third quarter, but then the Klostermanns took over, combining to score 17 points in the third quarter, opening up a 51-34 lead after three.
Central City improves to 3-9 with the win. The Wildcats were led by Aiden Klostermann, who had 24 points in the win on 9-14 shooting. Matthew Klostermann added 18 points, 9 rebounds, and 6 assists, and Mekhi Benton chipped in 10 in the win.
Columbus drops to 3-8 with the loss. The Wildcats were led by Daniel Martinez who had a team-high 15 points, including three straight 3-pointers to open up the third quarter. Timothy Hills chipped in 13 points, 6 rebounds, 2