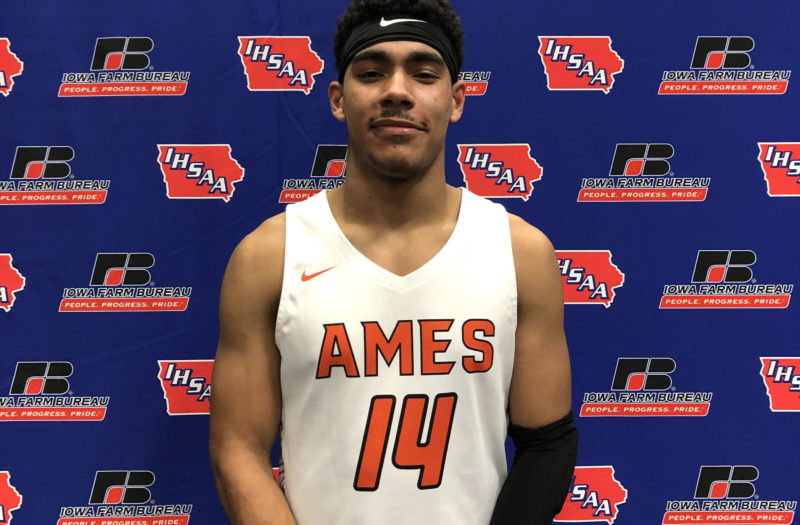 Posted On: 01/10/22 11:09 AM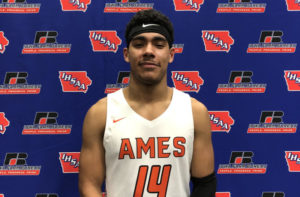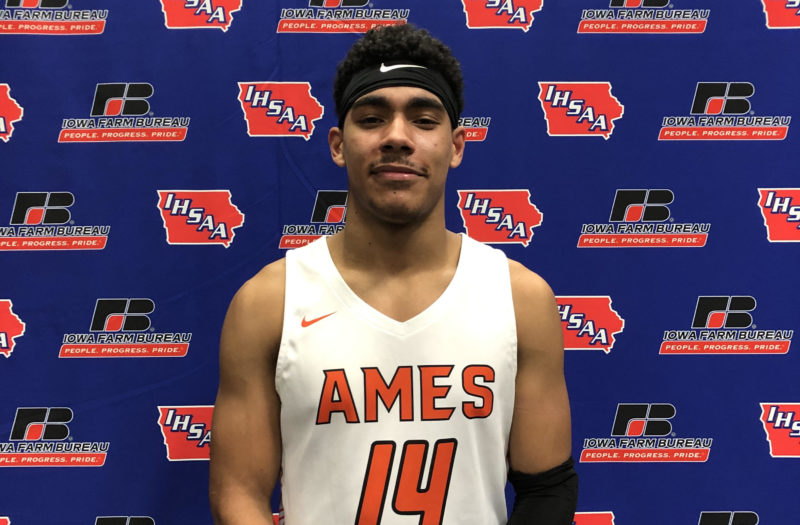 After another eventful week around the state, it's time to update the team rankings across all four classes. We detail some of the key movement below.
In Class 1A, the top three teams remain the same – Grand View Christian (12-0), AHSTW (8-0), and St. Mary's, Remsen (10-0). North Linn (10-1) moves up a spot to #4, and Edgewood-Colesburg (8-1) dropped a pair of spots to #6 following their loss to Alburnett. The Vikings blew an 18-point second-half lead in that game, but the strength of their wins over Springville and North Linn keep them among the top six teams in the class. Dunkerton (10-1) is the lone newcomer, taking Easton Valley's place at #10. 
Central Lyon (10-0) continues to pace Class 2A, followed by Aplington-Parkersburg (9-1). Western Christian (8-1) and Boyden-Hull (8-1) each move up a spot to #3 and #4, respectively, as Estherville Lincoln Central (8-2) drops from #3 to #5 following their loss to Central Lyon. Williamsburg (9-1) is the lone newcomer this week, coming in at #10. The Raiders lone loss came against an undefeated 3A team in Fort Madison, and they hold quality wins over Beckman Catholic, Mount Vernon, and Clear Creek Amana.
Defending champion Pella (7-2) moves up a spot following their win over then-#1 Dallas Center-Grimes (6-2). The teams swapped spots, with the Dutch nabbing the #1 spot in the class. They have rebounded nicely following back-to-back losses in December, and are starting to play exceptional basketball on both ends of the floor. Harlan (9-0), Central DeWitt (7-1), and Fort Madison (9-0) round out the top five. Humboldt (8-0) enters the rankings for the first time this season at #10.
Following back-to-back losses to quality teams from the Omaha area, Council Bluffs Lincoln (6-2) falls from #1 to #5. Ames (7-1) moves into the top spot, followed by Waukee Northwest (9-1), Iowa City West (7-0), and Johnston (9-1). Kennedy (6-2) re-enters the rankings after a few weeks out, coming in at #10.
| | | | |
| --- | --- | --- | --- |
| Rank | Team | Record | Last Week |
| 1 | Grand View Christian | 12-0 | 1 |
| 2 | AHSTW | 8-0 | 2 |
| 3 | St. Mary's, Remsen | 10-0 | 3 |
| 4 | North Linn | 10-1 | 5 |
| 5 | New London | 9-0 | 6 |
| 6 | Edgewood-Colesburg | 8-1 | 4 |
| 7 | Newman Catholic | 10-0 | 7 |
| 8 | Lake Mills | 10-0 | 8 |
| 9 | Gladbrook-Reinbeck | 10-0 | 9 |
| 10 | Dunkerton | 10-1 | NR |
Dropped out: Easton Valley (10)
| | | | |
| --- | --- | --- | --- |
| Rank | Team | Record | Last Week |
| 1 | Central Lyon | 10-0 | 1 |
| 2 | Aplington-Parkersburg | 9-1 | 2 |
| 3 | Western Christian | 8-1 | 4 |
| 4 | Boyden-Hull | 8-1 | 5 |
| 5 | Estherville Lincoln Central | 8-2 | 3 |
| 6 | Pella Christian | 7-2 | 6 |
| 7 | Camanche | 10-0 | 8 |
| 8 | Van Meter | 10-0 | 9 |
| 9 | Monticello | 11-0 | 10 |
| 10 | Williamsburg | 9-1 | NR |
Dropped out: Rock Valley (7)
| | | | |
| --- | --- | --- | --- |
| Rank | Team | Record | Last Week |
| 1 | Pella | 7-2 | 2 |
| 2 | Dallas Center-Grimes | 6-2 | 1 |
| 3 | Harlan | 9-0 | 4 |
| 4 | Central DeWitt | 7-1 | 5 |
| 5 | Fort Madison | 9-0 | 6 |
| 6 | Washington | 9-1 | 7 |
| 7 | Ballard | 8-3 | 3 |
| 8 | Decorah | 8-1 | 8 |
| 9 | Spencer | 8-2 | 10 |
| 10 | Humboldt | 8-0 | NR |
Dropped out: Xavier (9)
| | | | |
| --- | --- | --- | --- |
| Rank | Team | Record | Last Week |
| 1 | Ames | 7-1 | 2 |
| 2 | Waukee Northwest | 9-1 | 3 |
| 3 | Iowa City West | 7-0 | 4 |
| 4 | Johnston | 9-1 | 5 |
| 5 | Council Bluffs Lincoln | 6-2 | 1 |
| 6 | Pleasant Valley | 9-0 | 6 |
| 7 | Prairie | 8-1 | 7 |
| 8 | Sioux City East | 7-1 | 8 |
| 9 | Ankeny | 7-2 | 9 |
| 10 | Kennedy | 6-2 | NR |
Dropped out: Valley (10)