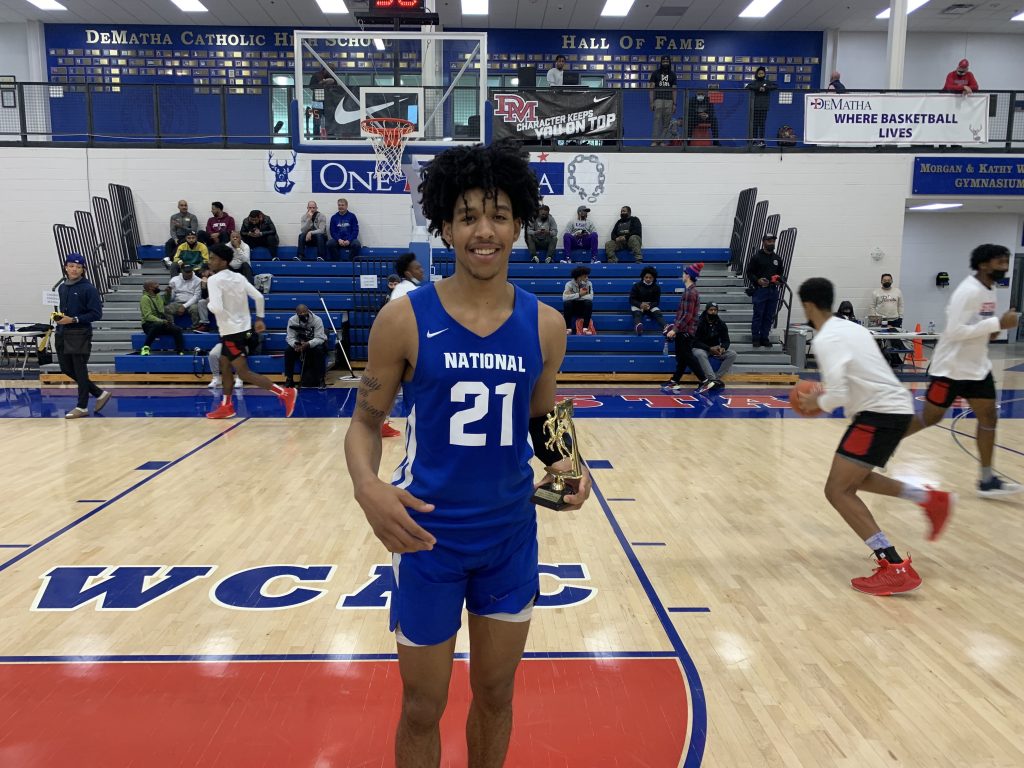 Posted On: 01/14/22 5:00 AM
Following up on our preseason all-met watch list, consider this a mid-season update featuring some of the premier candidates in the area. 
The Mustangs are unbeaten to date while picking up road wins over Paul VI and St. John's. Aire remains one of the more dominant forces in the WCAC and would be a solid candidate to make the first team if his team can stay true to form. 
Carroll currently sits in the top five of our Power Rankings. Brown has emerged as an indispensable part of their success. Consider him a worthy option for the All-Met First Team for now as he is a difference-maker on both ends for the Lions. 
Has there been a more consistent player in the area this season than Buchanan? It seems like he's been putting up close to 20 and 10 per night while leading his team to impressive win after impressive win. He is arguably the favorite for All-Met Player of the Year right now.
SSSAS