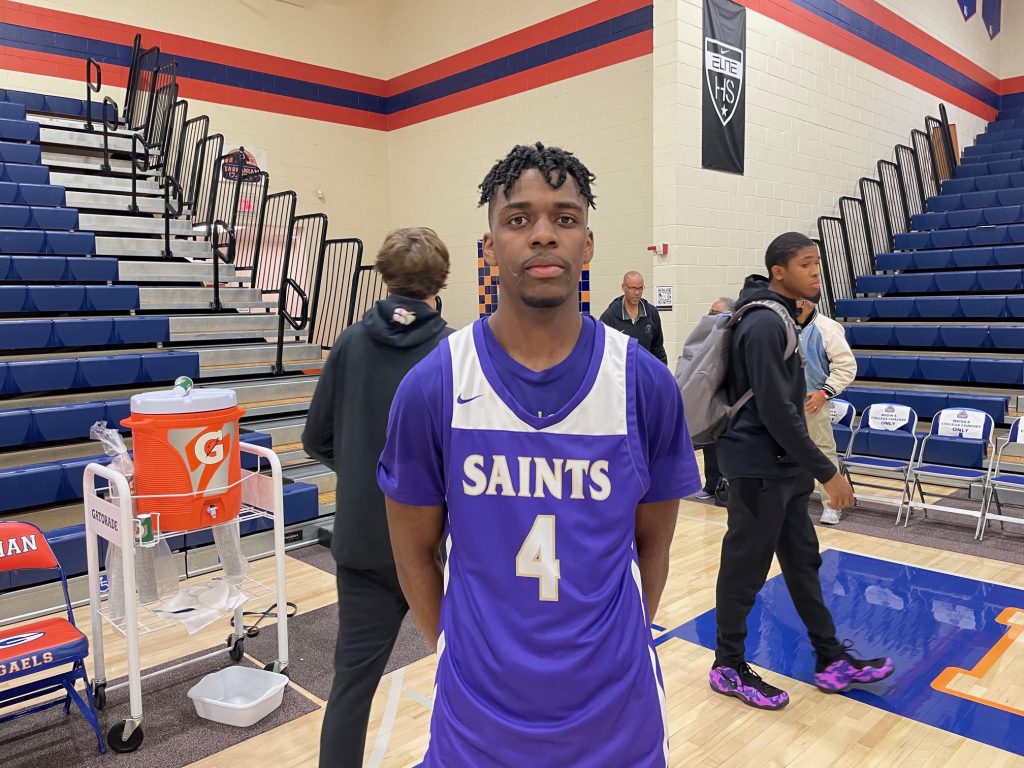 Posted On: 01/13/22 6:11 PM
In a game that pitted the region's top team against one of the region's young up-and-coming squads, the Saints delivered an emphatic statement, defeating the Cavers 81-60 at San Diego High in both team's Western League opener. 
In this Ten Best, we look at the best performers on the evening.
Dixon has rounded into a potent three-level scorer. His strength is his ability to get into the paint and score through contact at the rim or knock down pull-up jumper from midrange. But his improvement as a catch-and-shoot threat from the college three has taken his scoring punch to a different level. 
Best motor: Ian De La Rosa, 6-4 2024 G, St. Augustine
De la Rosa walks that fine line of being aggressive and overly aggressive on both ends. He's an active rebounder, dives after loose balls, and sets strong screens to help spring his teammates in the half court. He's the type of player who teammates love him because he plays every possession like it's the most important in the game, and opponents can't stand. 
Carter-Hollinger has