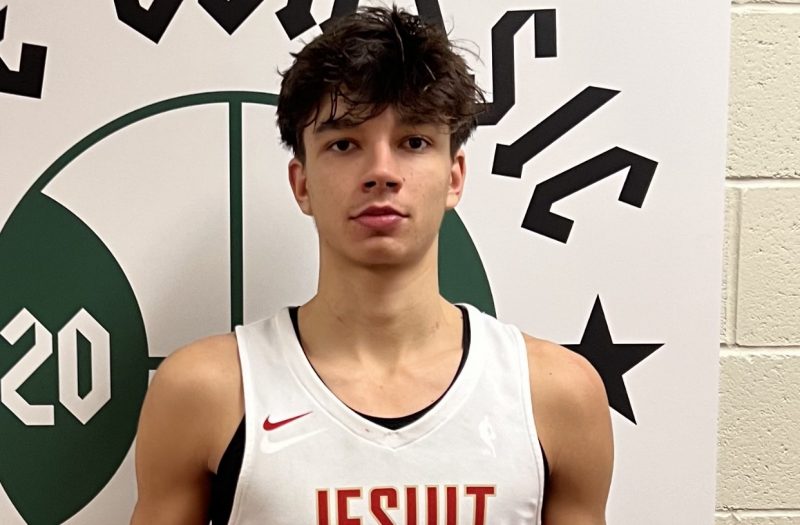 Posted On: 01/20/22 1:37 PM
Saturday January 15, PH took the drive to Sacramento, CA for the Simply Basketball Showdown at Sheldon HS. PH was in the building for 7of 8 games. Most of the teams were from NorCal, with one from SoCal. Here's our take on the top guards at this event.
Varick Lewis 6'4 G 2023, of Monterey Trail
It was our first look at Lewis, since he returned from SoCal. He was one of NorCals top prospects in the 2023 class. A guard with good size capable of putting up big numbers in any given game. His shot off the dribble from 3 looked good, his 11pts. He showed a willingness to defend with a couple of steals, and at 6'4 go get a rebound from his guard position. We'll see more him.
Cord Stansberry 6'3 G 2022 of Shadow Hills
Stansberry a good size shooting guard, who shoots the 3 ball whenever the opportunity presents itself. He comes of screen, spots up in the corner and sprints to the wings in transition looking to knock one in. He handles a bit making good decisions passing up in transition. 16pts, 7-11 from the field, 2/2 from 3-pt, 3ast, 5stls.
Elijah Watkins Elijah Watkins 6'3" | PG Edison | 2022 State 6'4 G 2022 of Edison in Stockton  We like the size and control that Watkins plays with. He's a big strong guard with good handles, and passing, who uses his body to get into the lane through penetration. He's good at gathering himself playing off two feet and going up strong through contact or kicking out. He has a solid post up game from the guard position. 11pts, 6rebs, 4stls. Leon Mills Leon Mills 6'1" | CG Edison | 2023 State 6'2 G 2023 of Edison in Stockton The fast speedy guard likes to play fast and loose. He's constantly in attack mode, looking for any opening to penetrate the paint for a strong finish or paint jumper. He has the handles to do it. He has the quick hands, and foot speed to stay in front of most guards. He forced several turnovers with his aggressive style of defense. 20pts, 3assts 4stls. Jayden Morris Jayden Morris 5'9" | PG Sacramento | 2022 State 5'10 2022 PG of Sacramento Morris is a tough minded player with the tools to sufficiently run an offense. He fits the pass first PG label but will keep the defense honest. He has good vision, and passing skills. He has the handles and speed to attack the paint, then kick it out or use a nice jumper in the key. He can hit open 3's in rhythm, and defends with toughness. Andrej Stojakovic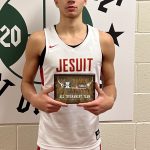 Andrej Stojakovic 6'6" | SG Jesuit | 2023 State #105 Nation 6'7 2023 G/F of Jesuit He's a long wiry type right now. He can play positions 1-4 if need be.  He can handle, pass and score, throughout a game. He'll push it after rebounding using long passes up, or going by defenders toward the rim. He'll knock down 3's in rhythm in transition or spotting up on the perimeter, and with the dribble. His length will help him take up passing lanes, and get rebounds. 19pts on 7-14 shooting, 9rebs, 2/5 from 3pt. Jayden Teat Jayden Teat 5'10" | CG Jesuit | 2023 State 6'2 2023 G, of Jesuit. Teat has been a steady performer all season. He plays at a good pace, and starting to understand more of what he can do on the court. His speed and handles with the ball in open court is good, he's making good decisions and will knock down the three ball in transition and in half court set. His speed will get him to his spots. 15pts, 4rebs. Anthony Garcia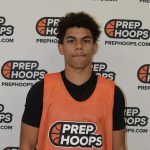 Anthony Garcia 6'4" | CG Capital Christian | 2022 State 6'4 2022 G, of Capital Christian Garcia, the 2 sport athlete (Football, QB) will probably play football at the next level. He looks locked into the basketball season based on his last few game we observed. He's strong, with good size, he can handle the ball as well as any player on the court, he use his body to his advantage when he get into the paint. He rebounds, defends. He plays with good energy. 14pts, 5rebs. Tyrice Daniels 5'11 2022 G, of Sheldon Daniels takes his game to another level when he's knocking down his 3-Pt shot. His ability to handle and his quickness with the ball gives him more space to go by many defenders from all angles. He has quick hands, and defends when locked in. 14pts, 4of 5 from the 3-Pt line. Noah Thomas Noah Thomas 6'3" | SG Pleasant Valley | 2022 State 6'2 2022 G, of Pleasant Valley HS, Chico, CA. Thomas plays best in a fast pace game, where he can utilize his skills in the open court. He's fast, handles well, and finishes at high level when it comes to transition points. He hit a few jumpers in the paint. He gives a good effort on defense, his quick hands have generated some turnovers. 15pts, 5stls,