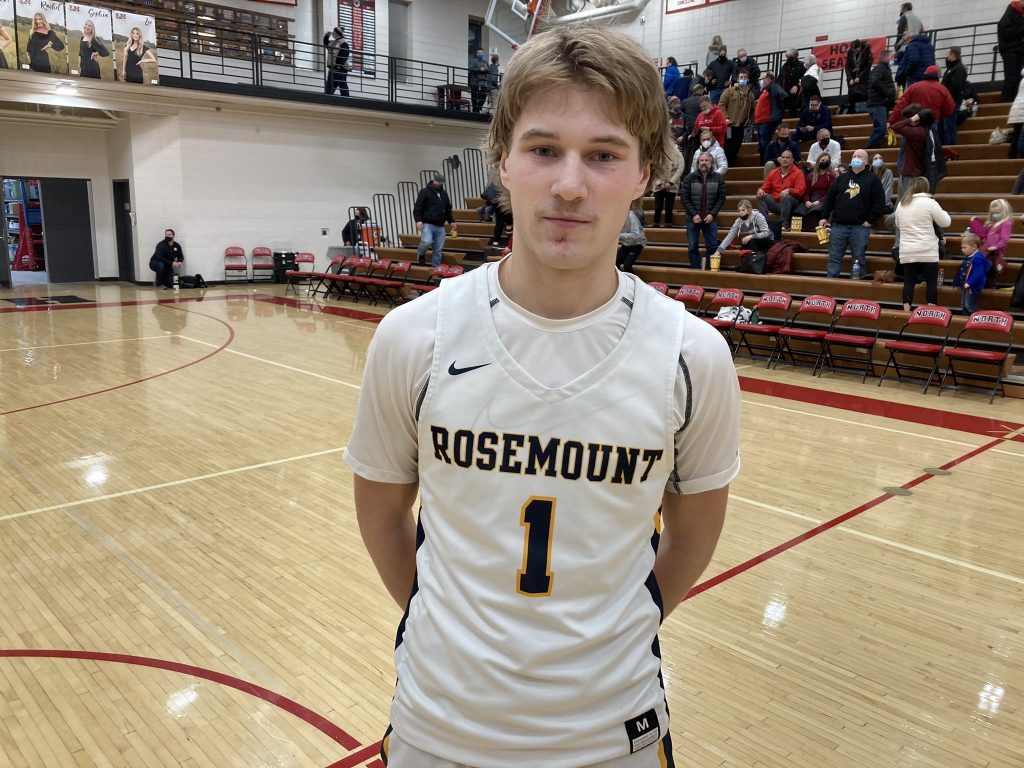 Posted On: 01/26/22 9:27 AM
What should you know about the Irish win over Lakeville North last night?  Lots of things!  Here are five things!
One. Top Performer 1.    Caleb Siwek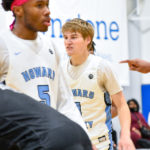 Caleb Siwek 6'1" | SG Rosemount | 2022 State MN of Rosemount.  Caleb is in the top percentile when it comes to competitive gamers.  He just has a different level of competitive fight to him as a competitor.  Don't label him as just a shooter.  You have to contest him like a top shooter but you have to be prepared that he will put the ball on the deck when your closeout is too heavy.  The only thing I liked better than Siwek's finishing at the cup against the zone was his clutch three point make at the buzzer beating the Panthers 67-64.  Caleb scored his 28 with 6 of 7 foul shooting, four threes, and 9 of 18 shooting overall.  
Two. Top Performer 2. Nolan Winter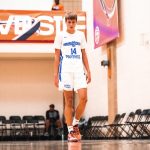 Nolan Winter 6'10" | PF Lakeville North | 2023 State #88 Nation MN of Lakeville North.  The Panthers spent a good part of their Tuesday night coming from behind but it was nationally ranked junior forward Nolan Winter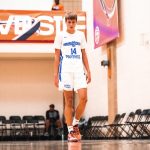 Nolan Winter 6'10" | PF Lakeville North | 2023 State #88 Nation MN that gave them a chance.  Nolan's physical gifts put him at about 6'10 and fairly agile for his size.  His skill work has made him both