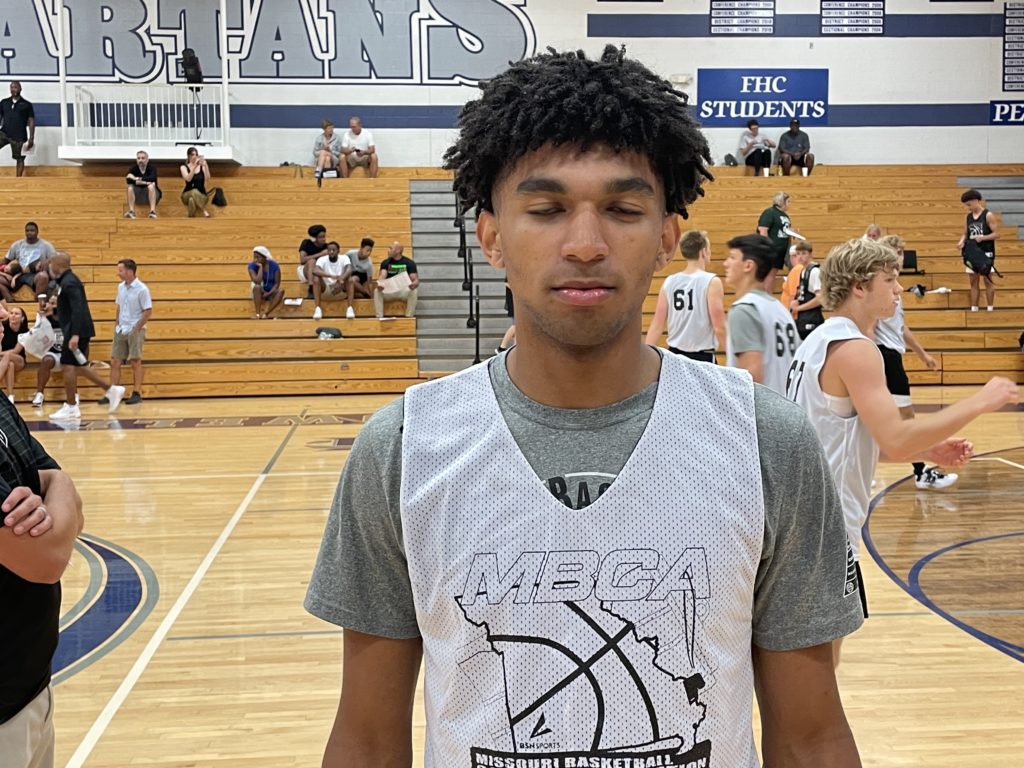 Posted On: 01/12/22 7:23 PM
 The Bass Pro Tournament of Champions is annually one of the top high school tournaments in the nation. 
 The fans in Springfield show up in droves to fill up the John Q. Hammons Arena for the three-day tournament, which begins on Thursday night. 
 The field features four Missouri teams as well as four national teams. Here is a look at the schedule as well as some key players to watch.
Schedule
Thursday, January 13 (First Round)
Chicago Whitney Young vs New Madrid Central, 4:30 p.m.
Sierra Canyon (CA) vs Parkview, 6 p.m.
Nixa vs Milton (GA), 7:30 p.m.
Paul VI (VA) vs Springfield Catholic, 9 p.m.
Friday, January 14 (Semifinals)
Whitney Young-New Madrid winner vs Sierra Canyon-Parkview winner, 7:30 p.m.
Nixa-Milton winner vs Paul XI-Catholic winner, 9:30 p.m
Saturday, January 15
Seventh Place, 2:30 p.m.
Consolation Finals, 4 p.m.
Third Place, 7 p.m.
Championship, 9 p.m.
Missouri Players to Watch
2022
Colin Ruffin Colin Ruffin 6'3" | PG Nixa | 2022 State MO 6'4 Nixa
Zach Howell Zach Howell 6'4" | SG Springfield Catholic | 2022 State MO 6'5 Springfield Catholic 
Elijah Whitley Elijah Whitley 6'2" | SG Parkview | 2022 State MO 6'2 Parkview 
Jarret Nelson Jarret Nelson 6'4" | PF Nixa | 2022 State MO 6'4 Nixa
Marcelous Phillips Marcelous Phillips 6'4" | PF New Madrid Central | 2022 State MO 6'5 New Madrid Central 
Liam O'Reilly 6'2 Springfield Catholic 
2023
Colin Ruffin Colin Ruffin 6'3" | PG Nixa | 2022 State MO 6'4 Nixa Zach Howell Zach Howell 6'4" | SG Springfield Catholic | 2022 State MO 6'5 Springfield Catholic  Elijah Whitley Elijah Whitley 6'2" | SG Parkview | 2022 State MO 6'2 Parkview  Jarret Nelson Jarret Nelson 6'4" | PF Nixa | 2022 State MO 6'4 Nixa Marcelous Phillips Marcelous Phillips 6'4" | PF New Madrid Central | 2022 State MO 6'5 New Madrid Central  Liam O'Reilly 6'2 Springfield Catholic  2023 Kael Combs Kael Combs 6'3" | SG Nixa | 2023 State #189 Nation MO 6'4 Nixa Kevin Parker Jr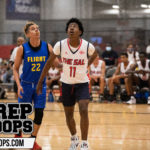 Kevin Parker Jr 6'2" | SG Parkview | 2023 State MO 6'2 Parkview 2024 Jadis Jones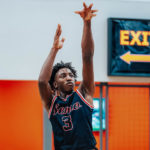 Jadis Jones 6'5" | SF New Madrid Central | 2024 State MO 6'5 New Madrid Central  National Players to Watch Amari Bailey 6'5" Sierra Canyon (CA) '22 AJ Casey 6'8 Whitney Young (IL) '23 Kanaan Carlyle 6'2" Milton (GA) '23 Bronny James 6'5 Sierra Canyon (CA) '23 DeShawn Harris-Smith 6'4 Paul VI '23