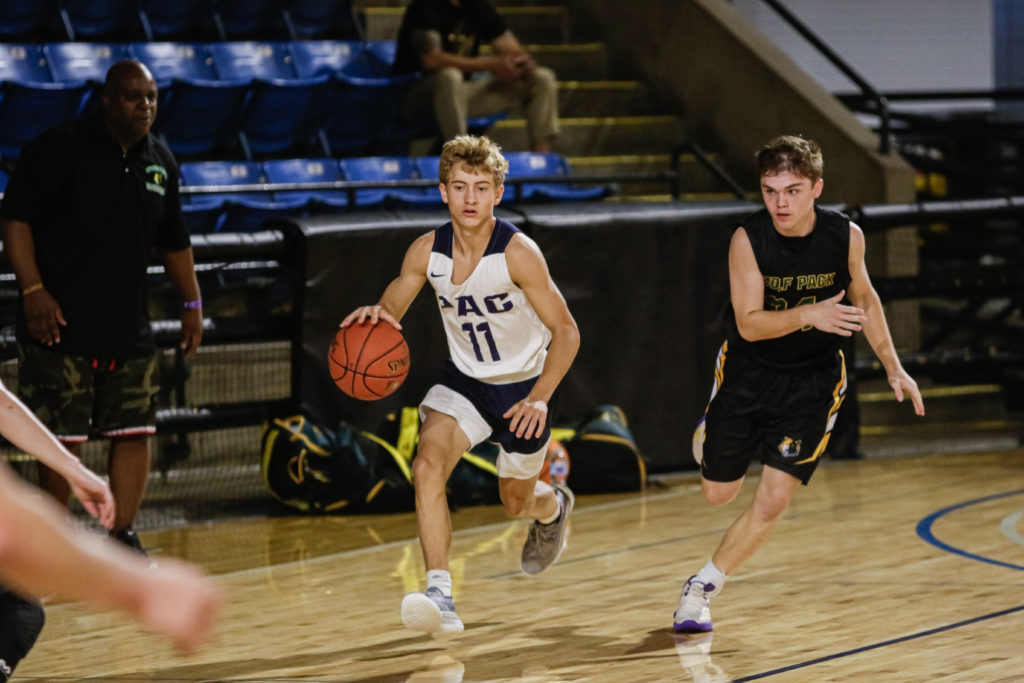 Posted On: 01/13/22 8:44 AM
We will be creating an interactive series which will include voting, interaction, statistical output (PLEASE POST STATS), and analysis to create a Mid Season All Star Team across the ENTIRE state of Kansas. The poll is listed below underneath all of our candidates and their brief statistical outputs and results. Please spread the word and get out in vote!
-Voting Poll Articles will not be behind paywall
-The official All Star Team Coverage will require a Prep Hoops Kansas Account
-Multiple Teams Will Be Created
-Spread the article and associated tweet around!
-2 Kids Per Position, Per All Star Team (1st and 2nd), Depending on Vote Count
-Point Guard, Guard, Wing, Forward Positions
-Main Article's to be posted the week of January 17th-23rd
-Sign Up For Prep Hoops Subscription to see the full rundown of the selected All Star Teams
Point Guard Nominees 
Sergio Chaves, 6', 2022, Southwestern Heights HS: The high energy leader in the back court for 6-0 Heights is on a tear averaging 23 points, 3 assists, 3 rebounds, and 3 steals per game.
Kellen Marshall, 6', 2022, Council Grove: The senior point guard has had a great 4 year career and capping it off so far with a 19 point, 3.5 assist, 3 rebounds, and 2 steal per game season. Back fully healthy from a tough injury.
Makaen Hastings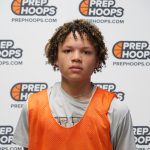 Makaen Hastings 5'11" | PG Solomon | 2023 State KS , 5'10, 2023, Solomon: 5-2 to start the year, Hastings hasn't shot the 3 ball as well as were accustomed too so far, but hasn't kept him from being productive elsewhere and helping his team find success. Averaging 19 points, 4 assists, 3.7 rebounds, and 2 steals per game.
Brian Hawthorne Brian Hawthorne 6'1" | PG St. James | 2023 State KS , 6'3, 2023, St James: The Thunder are off to a 5-2 start with some monster wins under their belt and the strong, high IQ point guard has been one of their catalysts. Averaging 12.8 points, 4.3 assists, 5.5 rebounds, and 2.5 steals per game.
Marcus Zeigler Marcus Zeigler 6'1" | PG Wichita Heights | 2023 State KS , 6', 2023, Wichita Heights: A point guard who will be on a ton of lists comes the end of the season. Putting together a 12 point, 3 assist, 5.3 rebound, and 2 steal per game line with his electric point guard play and playmaking.
Sam Ungashick, 6'1, 2022, Blue Valley West: Took a couple of games to get going, but has come on strong here and has been a big influence in West's terrific season ranked high in the KBCA rankings. Averaging 13.3 points, 2.7 rebounds, 5.3 assists, and 2 steals per game. One of the leading assists men on the Kansas side of KC.
Damare Smith Damare Smith 5'10" | PG Shawnee Mission Northwest | 2022 State KS , 5'11, 2022, Shawnee Mission Northwest: Has been a top tier point guard for the last couple of years and this season is more of the same, averaging 17.7 points, 3.67 rebounds, and 5.17 assists per game.
Micah Deaver, 6'1, 2024, Olathe East: The young point guard has been a nice flash for an East team starting to figure it out. Has shown his ability as a lead guard across the stat line averaging 7.6 points, 4 rebounds, and 5 assists per game.
Kyan Morris, 6', 2023, Oxford: A really strong point guard that plays well in the paint and is one of the better rebounding point guards out there.  Averaging a whopping 6.8 rebounds per game as a PG to go along with 16.7 points per game.
Harrison Hughes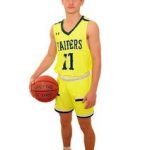 Harrison Hughes 5'8" | PG Shawnee Mission South | 2022 KS , 5'10 PG, 2022, Shawnee Mission South (Pictured): Has been electric from the PG spot all season, rounding out to a 15 points per game player in the back court and really takes care of the ball. Shooting it at a high clip.
Mozae Downing-Rivers Mozae Downing-Rivers 6'3" | PG Free State | 2022 State KS , 6'4, 2022, Free State: The Direnna Award Watchlist point guard is off to a great start for one of the best teams in 6A. Stat sheet stuffer and terrific defender averaging 7 points, 5 assists, and 4 rebounds per game for a loaded roster.
Burk Springer Burk Springer 5'8" | PG SSA Hoops Elite | 2022 State KS , 5'10, 2022, Wamego: The recent Doane commit is playing really well for Wamego leading their back court, averaging 10.8 points, 4.3 assists, and 2.8 rebounds per game.
Trevor McBride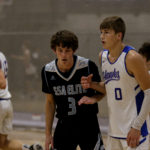 Trevor McBride 6'2" | CG Basehor-Linwood | 2022 State KS , 6'2, 2022, Basehor-Linwood: Game continues to pick up and his point guard play has got Basehor playing at a high level after the winter break. Had 16 points on 8 shots while including 4 rebounds, 3 assists, and 2 steals.
Leyton Haxton, 6'1, 2023, Hoisington: Not off to the start they wanted in terms of team success, but Haxton has put together a solid start to the season in the backcourt averaging 11.1 points, 4 assists, and 5 rebounds per game.