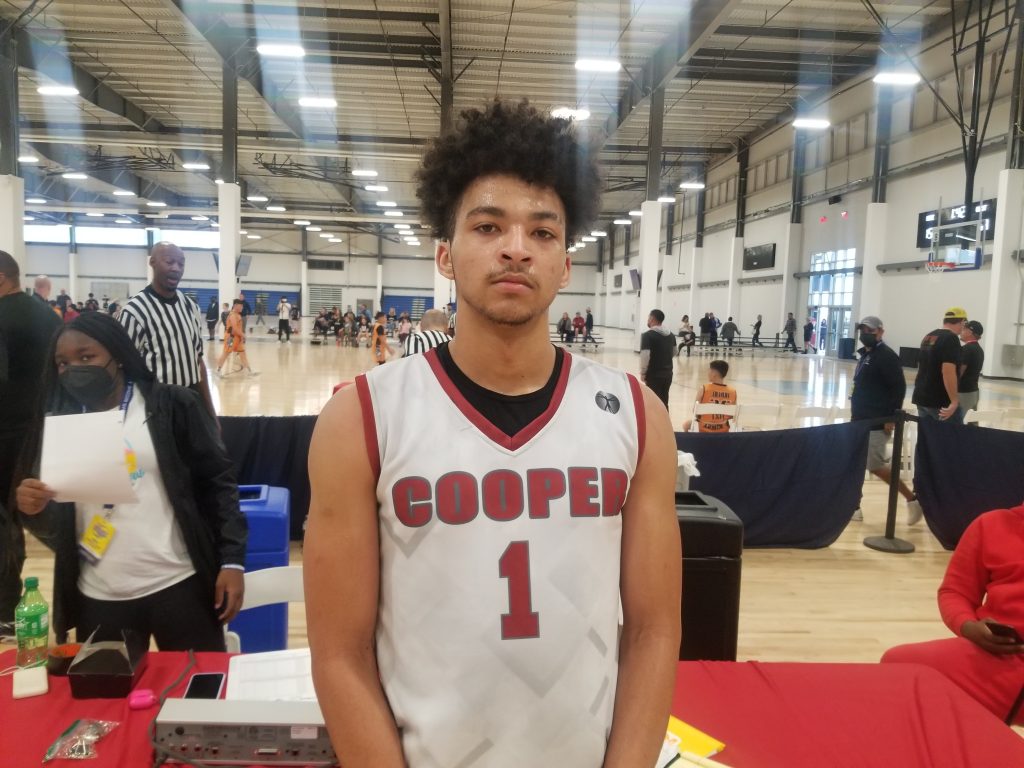 Posted On: 01/20/22 1:43 PM
The Pec6 League was established in 2013 by coaches Les Bean and William Middlebrook. The goal of the league is to provide an opportunity for Post Grad players, by providing a credible, compliant governing body on the West Coast. This year the League features 3 session stops, in three different cities. Phoenix, (AZ) January 15th – 17th, Chino (CA) February 4-6, and San Diego March 11th-13th. The league features 5 post-grad programs. 
Middlebrooks Academy 
Taylor Made Prep 
The Balboa School 
Future Prep Academy 
Cooper International 
Session one kicked off last weekend with a total of 10 games. This event provided a terrific platform for players to showcase their skills in high-level contests. Here's a look at our 1st and 2nd All Session 1 Team.
1st Team 
Uriyah Rojas 6'3 CG Cooper International (featured image) - Best player on the floor this weekend. Has added wiggle and stop and start ability to his already deadly shooting. 
Jaylen Carter 6'4 SG Cooper International - Best backcourt goes to Cooper. Carter is an athletic scoring wing who showed the ability to create for himself, getting to the rim and knocking down jumpers off the bounce. 
Chris Dockery 6'5 SF Middlebrooks -