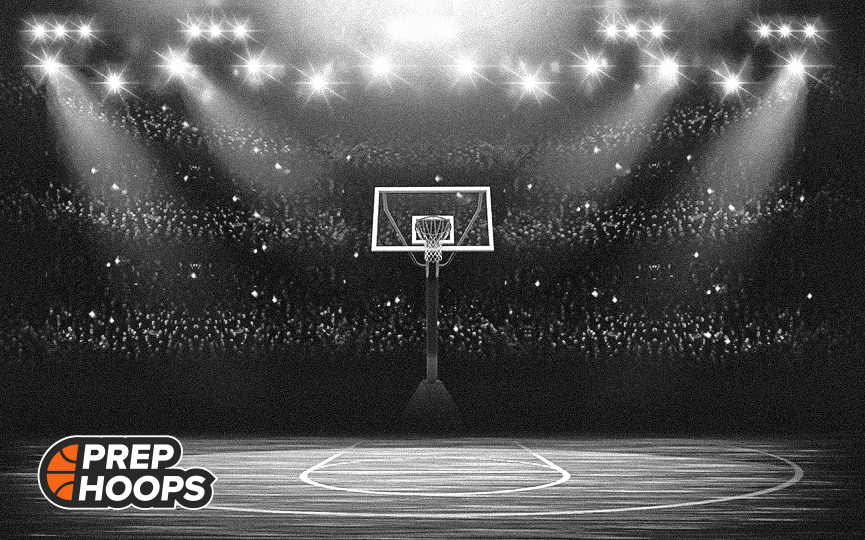 Posted On: 01/15/22 6:00 AM
A large part of my job with Prep Hoops is evaluating prospects across Illinois all year.  I give my honest opinion of their strengths, weaknesses, how they played that game, and many times the level which they project best at.  The last one seems to be a sore spot for a lot of players, parents, and high school/travel team coaches at times.  Wanted to address it here.
The scale is pretty simple High-Major D1, Mid-Major D1, Low-Major D1, D2, Small College.  Oh no there is the "bad" word.  This is exactly how college coaches across the country at all levels do it and makes it easy to communicate with programs about prospects using this terminology from coast to coast.  There are also NAIA schools which are encompassed in the D2 and small college category.  JUCO prospects are sometimes higher-level prospects that don't qualify, but it could also be a player who needs physical or skill development that will help him elevate his stock down the line.  Also there are certain types that excel in an up and down JUCO game more so than a D2, D3, NAIA, or small college.  Oops.  There is that word again.  At the end of the day scouts just give their opinion on what they think.  I talk to college coaches at all levels every day.  I don't decide who they do or don't offer.  They have to make that decision for themselves and their program.
Each of the above categories has sub levels HM+, HM, HM- etc.  It allows scouts and college coaches to break down prospects and gauge them against each other.  Everyone knows high-majors are the power conferences like the Big 10, SEC, ACC, Pac 12, and Big 12.  Mid-majors are usually leagues that get multiple bids in the NCAA tournament.  Low-majors are D1 conferences that you have to win your conference tournament to get in.  There are certainly always teams in conferences that are above their league like Gonzaga.  Another misconception is that if you have good grades you can play in the Ivy League.  Yes that is a requirement to play there but make no mistake if you look at the prospects going to that league they are legit top 20 prospects in the state.  For a reference point during the early signing period there were 26 prospects from the state of Illinois who signed at the D1 level.
D2 is the next level where scholarships are given.  Many people who don't follow this closely think they fall in this category.  It is still an extremely high level of basketball to play at.  Also there are not as many prospects that go D2 as you might imagine.  For example, this year in the state of Illinois there are only four seniors that signed early at the D2 level with three of them being ranked #21, #29, and #31.  For whatever reason D2 schools don't recruit Illinois as heavily.  Each year we give out around 20 D2 grades and only a handful of them end up at that level.  Recently I asked a college coach why he thought this was.  His answer was interesting saying essentially that most Illinois prospects feel they are too good to play at the D2 level and the program doesn't want to waste their time chasing someone who thinks they are better than them.  Very valid point as I see players sign D2 from other Midwest states that prospects in our state are much better than or equal to.
So looking at the first two levels there were 30 players sign during the early period D1 or D2.  That is after three years of varsity basketball and multiple years of grassroots basketball.  The majority of college evaluations are done for the 2022 class at the D1 and D2 level.  There might be the occasional coach at a shootout or holiday tournament.  Most are either going to watch younger prospects or their committed guys.  Now that the early signing period has passed what players are they looking at?  Portal, Portal, Portal.  With the NCAA transfer portal D1 and D2 programs 9 out of 10 times are going to take someone from the transfer portal with experience.  Whether that player is transferring up a level or down a level.  Also there are thousands of prospects coming out of the junior college ranks who have college experience and are ready to contribute immediately.  College coaches want to win and win now!  Old guys do that for them not 18 year old freshman.  They identified the long term prospects they wanted in the spring and summer.  Signed them in the fall.
Now we get into the four letter word for many players "small colleges."  You still have to be a high level player to play at these programs as well.  They aren't just taking players off the YMCA team or intermural squad.  To win at D3 or NAIA programs need guys who are big time high school players that might not have the size, athleticism, or an elite skill which holds them back from those higher levels.  Most of the time they were all-state, all-area, all-conference in high school.  A huge benefit to playing at the small college level is getting money to help pay for your school.  It might come in the form of academic money or grants, but it is money that you or your parents do not have to pay to get an education.  If you want to get into coaching playing at this level and actually getting on the floor will do you much more long term than setting on the bench and never playing somewhere else.  Many look at these schools and dismiss them never having seen a game.
To play at the small college level you still must be a really high caliber high school player.  Also it is midway through your senior year if you are in the class of 2022.  There are not many D1 and D2 programs looking for high school prospects at this stage.  Those opportunities are few and far between at this point.  Focus on finding a program that wants you, fits your academic needs, and would be somewhere you can see yourself spending four years on the court and off the court.  Don't worry about the "status" of the school because that is what many get caught up in.  Playing college basketball at any level means you are in the top couple percent of high school players nationally!  Enjoy it!  
Note: I spoke with numerous low-major, D2, and small college coaches for this story.