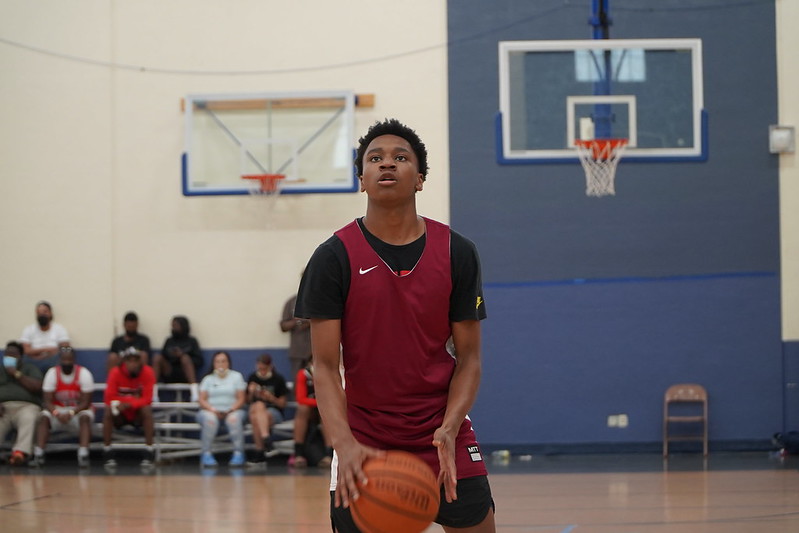 Posted On: 01/10/22 3:00 PM
Prep Hoops had wall to wall coverage from eight holiday tournaments across the state.  Check out what players left the biggest impressions in Holiday Tournament Standouts: 2025 Prospects!
Melvin Bell (St. Rita)
Bell scored 15 points in their first round game and 10 points in the second round.  He is for sure squarely in the discussion for the top spot in the class.  Long and lanky shooting guard that has such tremendous bounce around the hoop.  Clean looking shot from mid-range and three.  Three level scoring potential at the college level.  Quick to the offensive glass and is a monster in transition!
Ian Miletic (Rolling Meadows)
Miletic plays a complementary role for Rolling Meadows with so many upperclassmen, but he has the second highest ceiling as a prospect on the team.  At 6'5" the point forward has an advanced feel for the game.  Streaky shooter that shoots a good ball making pull ups, turnarounds, and spot up shots.  He is definitely at his best with the rock in his hands in the open floor.  Top 5 potential in the class.
JaVaughn Robinson (Danville)
First look at Robinson and he impressed.  The 2025 point guard from Danville has