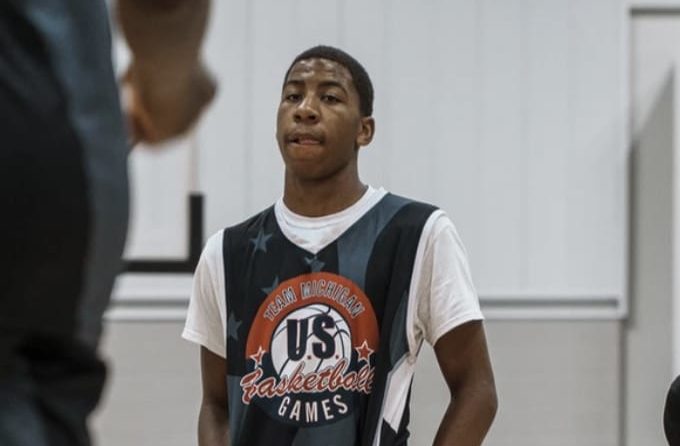 Posted On: 01/10/22 7:19 AM
The GottaGetIt Hoop Classic in Grand Blanc has turned into one of the most anticipated events in the state during high school season. It features some of the most talented teams in the state and some of the top prospects as well. I'm going to start my look at the GottaGetIt Hoop Classic by looking at players from 2 games: Hamtramck vs. Saginaw and Davison vs. Ferndale.
Hamtramck vs. Saginaw
Hamtramck won the game by a score of 70-43. Hamtramck was able to pull away by riding their hot hands on offense and extending their defense which helped create turnovers.
THE PLAYERS
Davarion Mitchell (2022, F, Saginaw)
Mitchell was tough as nails in this game. He rebounded on the defensive end and then ran the floor with quickness. Mitchell played downhill and was most effective taking it to the left. He flaunted a pretty scoop finish with his right hand as well.
Aaron Allen Aaron Allen SG Hamtramck | 2022 State MI (2022, SG, Hamtramck)
Allen used his strength and physicality in the win over Saginaw. He found his spot on the floor, got position, and dominated from it. Allen was active just to the left of the rim where he grabbed rebound after rebound and