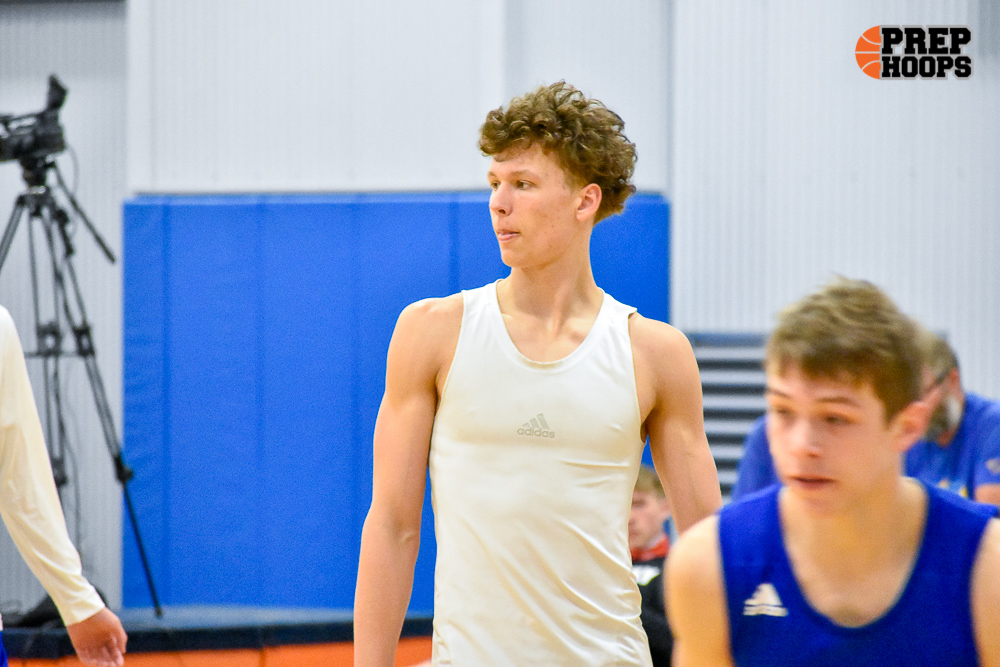 Posted On: 01/18/22 2:33 PM
To start our post-event coverage of Flyin To The Hoop, I thought it would make sense to highlight the players who stood out among the rest over the weekend and pick out my five top performers.
Rich Rolf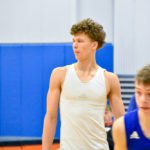 Rich Rolf 6'6" | PF Centerville | 2022 State OH , 6'6 PF Centerville 2022: Rolf was far and away the top performer of the weekend, scoring 29 points in Centerville's victory over nationally ranked So Cal Academy. Rolf scored 16 of the 19 first quarter points for the Elks and did it incredibly efficiently. Rolf ended the night 11/15 from the floor and 7/10 from 3-point range. To cap off his performance, Rolf had a poster slam dunk to seal the victory for the Elks and send Trent Arena into a frenzy. I'd expect Rolf's phone to be blowing up this weekend with calls.
Sencire Harris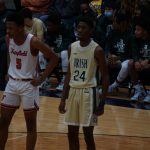 Sencire Harris 6'5" | PG St. Vincent-St. Mary | 2022 State #79 Nation OH , 6'4 PG STVM 2022: Harris is in the running for Mr. Basketball and continued to show why on Sunday when he led the Irish to a victory over Fairfield. Harris is very tough to stop when driving to the basket as he has great body control and uses his wingspan to extend past potential shot blockers often. Harris wasn't even knocking down his jumpers in this game and was still one of the most impactful players I saw all weekend.
Christian Harmon Christian Harmon 6'5" | PF Buchtel | 2023 State OH 6'5 PF Buchtel 2023: Harmon was automatic from anywhere against Dayton Dunbar as he was 10/11 from the field and a perfect 5/5 on 3-pointers. I've seen Harmon make open shots before, but never to the degree that he was on Sunday. After Harmon got some confidence from making shots, I thought he remained engaged in other facets of the game by grabbing seven defensive rebounds and blocking two shots.
Mike Sharavjamts Mike Sharavjamts 6'8" | PF ISA | 2022 State #179 Nation OH , 6'8 PF ISA 2022: Mongolian Mike was having fun in the town where he'll be playing his college ball at with a stellar performance against Shaker Heights. Sharavjamts had some impressive moves to the basket with pass fakes that had the defense looking the other way. The defense was afraid of this because Sharavjamts is one of the top passers in the state regardless of position and at 6'8, he has the ability to see over the defense. Dayton Flyer fans should be encouraged with what they saw from Sharavjamts over the weekend as he flashed his potential as an early impact college player.
Isaiah Collier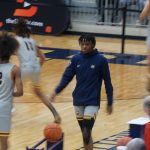 Isaiah Collier 6'4" | PG Wheeler | 2023 State #22 Nation GA , 6'2 PG Wheeler (GA) 2023: Collier was my favorite out of state player to watch as he had a great outing by displaying not only his athleticism and shot-making ability, but also his distributing skills. With his scoring talent, Collier has a lot of gravity against opposing defenses and he used this to his advantage by putting his teammates in positions where they could easily score the basketball. Collier is a nationally ranked top 25 prospect who is heavily coveted by Cincinnati. We'll see if the Bearcats can convince him to play many more games in the Buckeye state in the future.