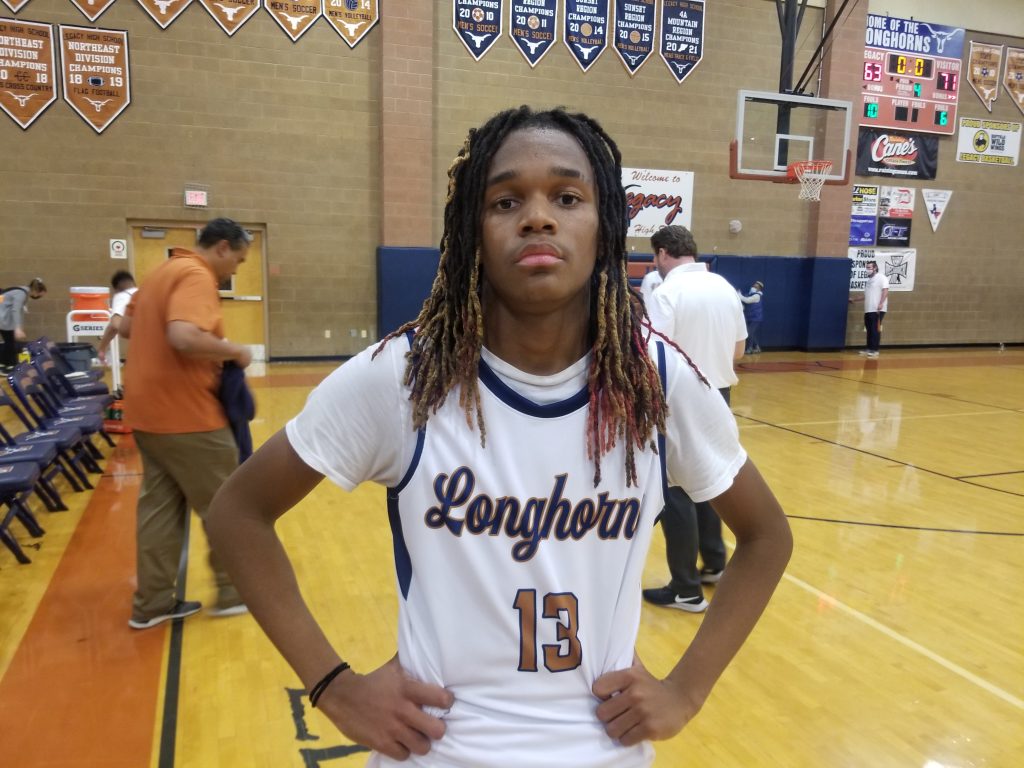 Posted On: 01/12/22 11:38 PM
The high school season in full swing has provided a terrific opportunity to see a ton of players. Several players have used it as an opportunity to move up in the rankings, while others have taken the opportunity to get on the radar. With the upcoming rankings only weeks away, we wanted to take the time to check out some unranked players who may be deserving of a spot. 
Joseph Major Joseph Major 6'3" | PF Cheyenne | 2023 NV 6'3 PF Cheyenne 2022 - Saw the senior play on Monday. He has a good frame and provides size to the Desert Shields frontcourt. He's not counted on to score, however, he's certainly a candidate for my All-Glue guy team, as his motor, energy, and screen setting are crucial to the team's success. 
Rahjan Chambers Rahjan Chambers 6'1" | SG Legacy | 2024 NV 6'1 SG Legacy 2024 (featured image) - Have to give some love to Chambers, as he lit up the scoreboard for Legacy, burying 6 treys and finishing with a career-high 18 points. The sophomore guard is in the midst of a breakout season averaging almost 8ppg for a deep and balanced squad. One more performance like this almost assures him a spot in the next rankings. 
Deangelo Walker 5'10 SG