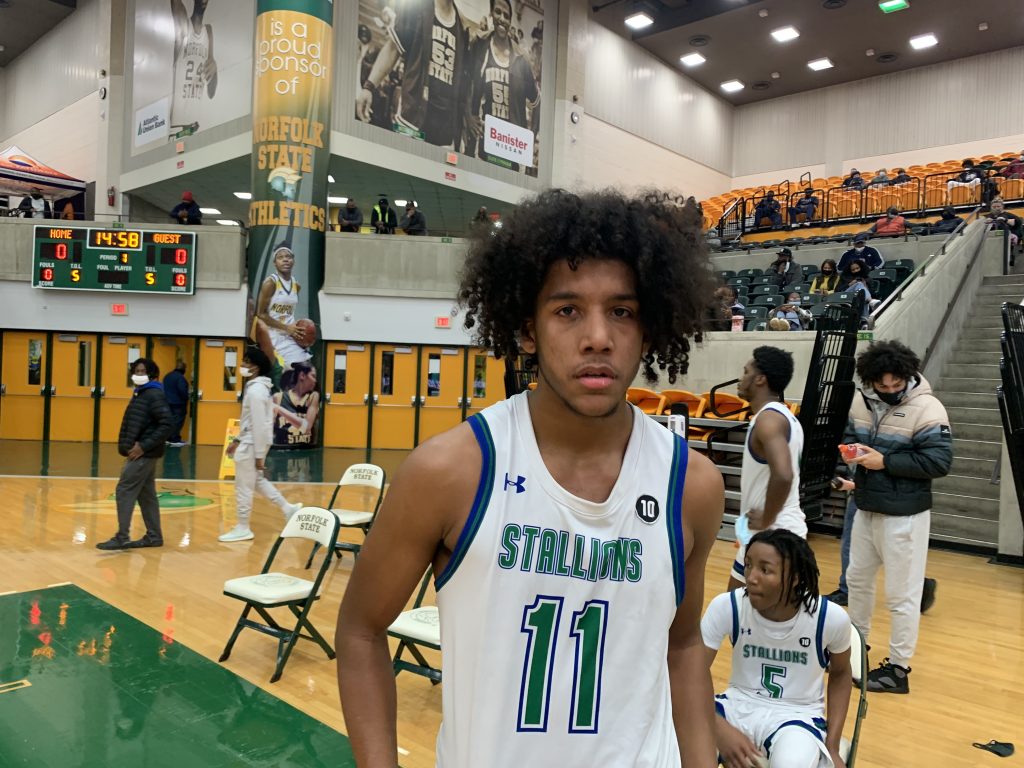 Posted On: 01/24/22 1:56 PM
The inaugural Bob Dandridge MLK Classic took place at Norfolk State University on Martin Luther King Day, and the event featured some of the top teams from across the 757. A well run event at a top notch facility featuring very good talent, it was a big event for the entire community.
Here's a look at some of the 2025 standouts from the event.
Kareem Stagg | 6'7" PF | Oscar Smith
Stagg is already making a name for himself as one of the top freshmen in the 757, and he showed why despite Smith not having a great showing in their loss to Maury. The 6'7" forward has a great frame already and is a good athlete who will likely keep growing and getting more explosive, he is a big time rim protector with good timing and brings an intimidating presence in the paint and he's already strong enough to bully his way to the trim and finish through traffic. He finished with 5 points, 4 rebounds and 6 blocks in their loss.
David "Tre" Miller | 6'4" F | Green Run