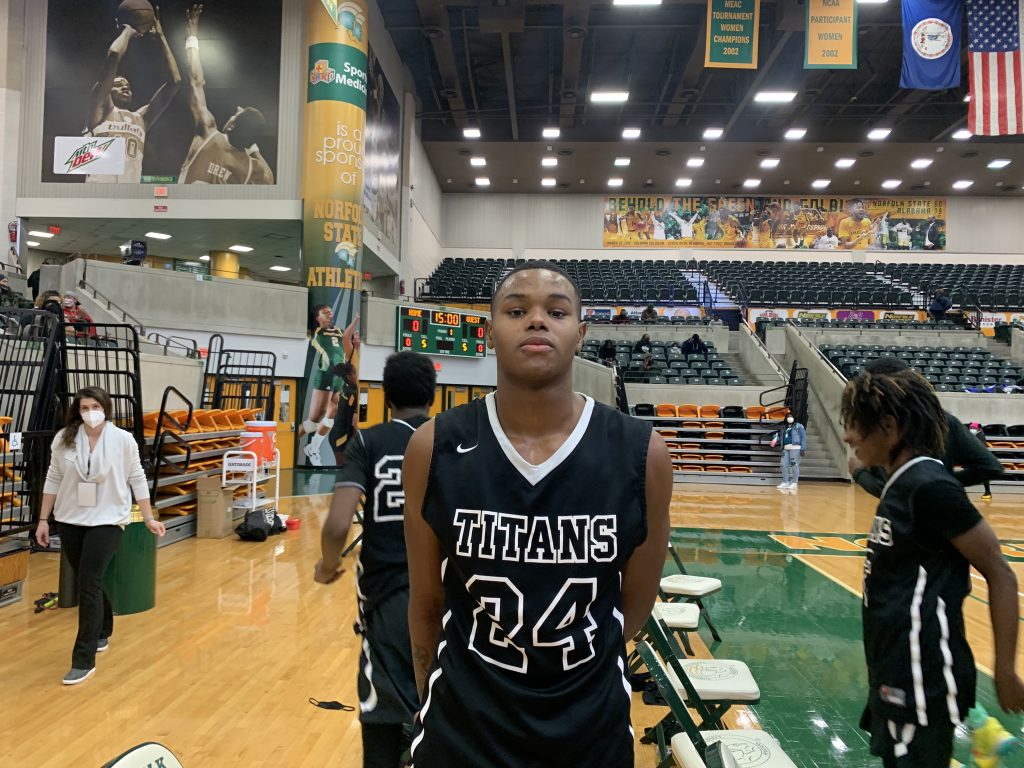 Posted On: 01/23/22 1:56 PM
The inaugural Bob Dandridge MLK Classic took place at Norfolk State University on Martin Luther King Day, and the event featured some of the top teams from across the 757. A well run event at a top notch facility featuring very good talent, it was a big event for the entire community.
Here's a look at some of the 2024 standouts from the event.
Ulysses Young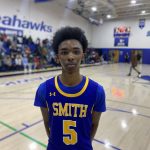 Ulysses Young 6'0" | CG Oscar Smith | 2024 VA | 5'10" PG | Oscar Smith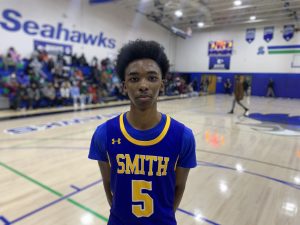 While Smith didn't have a great showing against Maury, Young continues to show that he's one of the top young lead guards in the 757. He's a highly skilled guard with a great handle and the ability to change speeds and directions to get in the paint off the bounce, he can make shots from deep and in the midrange on the pull-up and on floaters and he has great feel and IQ on both ends of the floor. He finished with 12 points going 3-for-6 from the field, 2-for-2 from deep and 4-for-5 from the line.
Elijah Washington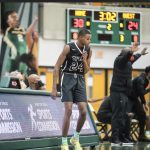 Elijah Washington 6'7" | PF Lake Taylor | 2024 VA | 6'7" PF | Lake Taylor