Landrum HS sits at a high elevation in the foothills of the Blue Ridge Mountains. In the final week of the year 2021, many of the area's top high school talents were looking to elevate their games at the 22nd annual Battle at the Border.
Eight girls teams and eight boys teams all competed. Among those teams, of course, the girls and boys teams from the host school – both of which put smiles on their fans' faces as both Cardinals squads came away with victories on Wednesday.
Prep Hoops made the trip up to Landrum for that day's slate of games. Here are some of the top performers from the day's action.
Isaiah Washington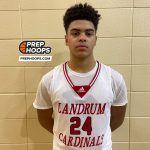 Isaiah Washington 5'11" | PG Landrum | 2022 State SC – 2022 – Landrum HS – Washington ended up as the only one of the Cardinals starting five from its win over Chapman that did not have any fouls called against him. He also is one who will take and make his fair share of shot opportunities from downtown. Washington is a gifted distributor of the ball as well as a gifted shot blocker and rebounder – and he provides extra hustle to win those battles on the boards. The defense he plays makes him a threat to steal the ball and create extra Cardinals possessions. Even though Washington can score, he plays unselfish basketball as passing is as much a part of his game as scoring is. Baseline dribbling to the rim and hitting his free throws are other elements to his multi-dimensional skillset. Washington scored 28 points in the win over the Panthers to lead all point-getters.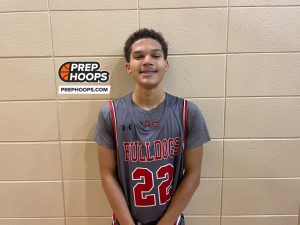 Tre' Locklear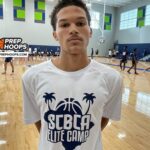 Tre' Locklear 5'9" | CG Boiling Springs | 2023 State SC – 2023 – Boiling Springs HS – Locklear locks in for the Bulldogs. And in Boiling Springs' 58-45 win over Gaffney, he was particularly locked in from behind the 3-point arc. Locklear connected on six treys – including three in the second quarter alone en route to a 28-point outing. He even, on at least one occasion, completed a 3-point play the hard way – a made two, a foul and a made free throw. Locklear stays active even when he does not have the ball in his hands and is quick to the rim whether or not the rock is in his possession. When Locklear attacks the rim, his scoring prowess throws defenders off guard in case he finds an open teammate. Also among his 28? Six of seven from the line.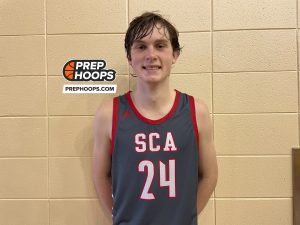 William Thomas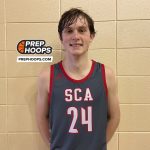 William Thomas 6'6" | C Spartanburg Christian Academy | 2022 State SC – 2022 – Spartanburg Christian Academy – His nickname is "Ace" and he lived up to said nickname in the Warriors' game on Wednesday afternoon with Woodruff. He is listed at 6-foot-7 and established himself early by grabbing rebounds and preventing the Wolverines from having second chance point opportunities. Thomas also was strong in the paint on offense, finishing on shot opportunities around the rim even when attracting double and triple teams. He then got to the line to complete old-fashioned 3-point plays. Thomas dropped 25 points to lead all scorers in a victory for the two-time defending SCISA 2A champions.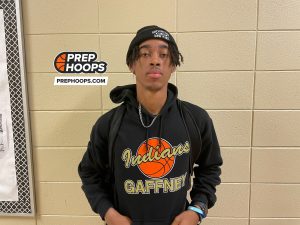 Joe McGill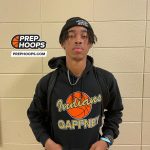 Joe McGill 5'11" | CG Gaffney | 2022 State SC – 2022 – Gaffney HS – The old saying is "where there is a will, there is a way." At Gaffney, the saying might as well be "where there is a McGill there is a way." A lot of the time, that way can be found from 3-point range. McGill found his shooting stroke from downtown around the midpoint of Gaffney's matchup with Boiling Springs as he hit four 3-pointers in the second and third quarters. McGill will also attack the rim with strength, crash the boards for rebounds, stays active away from the ball and will defensively switch on who he is guarding. McGill finished the game having scored 21 points.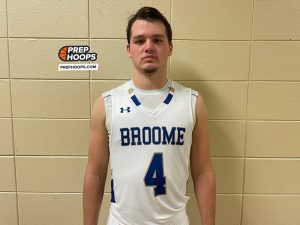 Dylan Ramirez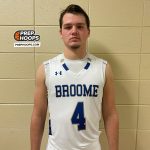 Dylan Ramirez 6'2" | SG Broome | 2022 State SC – 2022 – Broome HS – Opponents facing the Centurions have reason to be 4-warned (as in No. 4) prior to opening tipoff. Ramirez is a much-often ballyhooed name within Broome athletics circles given he has also played baseball and football (at quarterback) while wearing Centurions colors. He scored the first points of the Centurions' Wednesday afternoon contest with Pickens and did not look back en route to scoring 18 points to lead Broome to a 61-39 victory over the Blue Flame. Carlos Cohen (2023) is also on the basketball team, so he is used to passing to Cohen.
Given Ramirez is also a football player with a noteworthy track record, one may see his name once or twice on the Prep RedZone site.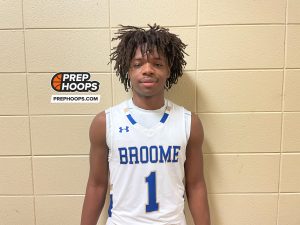 Carlos Cohen – 2023 – Broome HS – Carlos Cohen creates colossal results for the Centurions. He is a rising star junior who also spends time in a helmet and pads as a receiver for Broome, meaning he is used to collecting passes from 2022 teammate Dylan Ramirez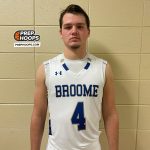 Dylan Ramirez 6'2" | SG Broome | 2022 State SC . Cohen, on at least one occasion, got fouled and went to the free throw line with an opportunity to complete an old-school 3-point play. At one moment, Cohen could be in front of a defender with the ball in his hands. A second later, he has blown past defenders and converted on a layup. Cohen contributed 15 points to the Centurions cause – a cause that was fulfilled in the form of a 61-39 win over Pickens. One may see his name once or twice as well on the Prep RedZone site.
Dominique Johnson – 2023 – Boiling Springs HS – Dominique can dominate in the frontcourt. Listed at 6-foot-2 and a power forward, he creates many a matchup problem for anyone looking to contain him. Johnson scooped the ball near the rim and through the basket on many occasions in the Bulldogs' game with Gaffney – one that Boiling Springs won 58-45. He also does work on the glass with the rebounds he compiles. Johnson will absorb plenty of contact which will place him at the free throw line often throughout a game. He can even get crafty with his footwork while attacking the rim. Johnson scored 15 points and made all four of his free throws in the fourth quarter.