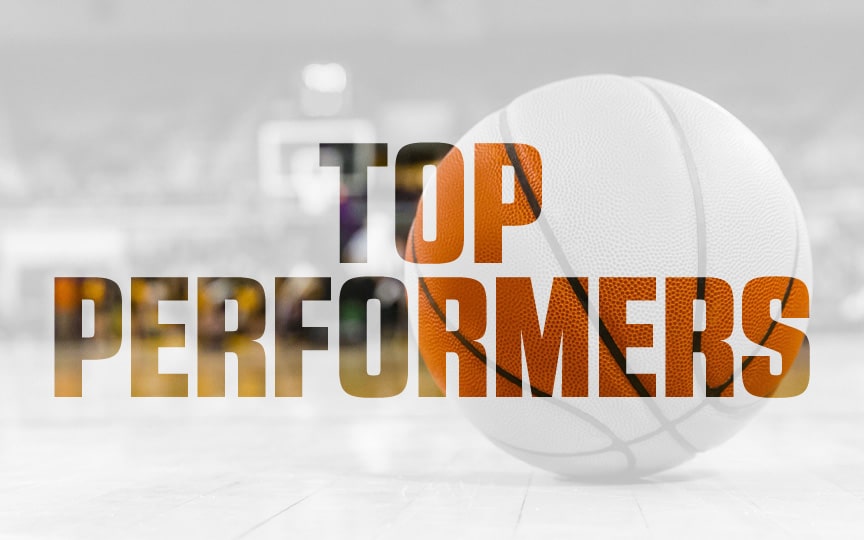 Posted On: 01/28/22 11:21 AM
Prep Hoops Staff was in attendance for the opening round of the 32nd Annual All A Classic State Tournament hosted at Paul S. McBrayer Arena on the campus of Eastern Kentucky University. All 16 teams played in the opening round on Thursday. We have a collection of the best performances from the afternoon and evening games.
Kentucky Country Day – Sophomore Wing, Cameron Edwards 
Edwards made several athletic moves from the perimeter to the paint area. Edwards is a budding playmaker that showed poise and passion despite being outmatched by Evangel's length. 
Evangel Christian – Senior Guard, Christian Spalding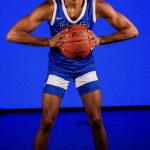 Christian Spalding 6'4" | PG Evangel Christian | 2022 State KY
Spalding continues to impress as an athletic, quick-twitch guard that can score at every level. Spalding was the gas that ignited the early run that the Eagles put on. Despite only playing 18 minutes, he played aggressively and made a plethora of plays. 
Evangel Christian – Senior Wing, Gage Mabry Gage Mabry 6'2" | SG Evangel Christian | 2022 State KY  
Mabry is continuing to build confidence playing with Spalding, Malonga, and Tilley. Mabry showcased he can knock down the open shot, make the extra pass, and dig in for a loose ball. The Eagles have a shot at reaching the All A Classic State Championship game if Mabry continues to excel in his role. 
Walton-Verona – Sophomore Guard, Julian Dixon
Dixon is a tough, downhill driver that has a good feel for the game and the players around him. He should be a great compliment to Smithers and Krohman as the season progresses.
Walton-Verona – Senior Guard, Brant Smithers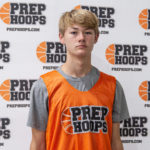 Brant Smithers 6'1" | CG Walton-Verona | 2022 State KY
Smithers played conservatively through most of the game but came on hot in crunch time. Smithers used his agility and craftiness to convert challenging shots in the paint area. He plays aggressively at both ends and had no fear absorbing contact battling for rebounds. Smithers finished with an impressive stat line: 29 points, 4 steals & 3 rebounds.
Walton-Verona – Junior Guard, Carter Krohman
Krohman had ice in his veins knocking down multiple outside shots deep in the second half. Krohman showcased great poise and helped spur the Bearcats to force the lively game into overtime.
Bracken County – Sophomore Guard, Blake Reed Blake Reed 5'10" | PG Bracken County | 2024 State KY
Both Reed brothers are determined, hard-nosed, scoring guards that play with absolutely no fear. Blake stayed steady throughout the first half but saved his best for the 4th quarter and overtime finishing with 32 points including a massive 3-pointer to tie the score up late in the game.
Bracken County – Freshman Guard, Cayden Reed Cayden Reed 5'9" | PG Bracken County | 2025 State KY
Reed played with lingering foul trouble for most of the first half but still managed to knock down several pull-up jumpers. Cayden uses every angle on the court to find a driving lane that will get him to his favorite spots on the court. He finished with 24 points and 7 steals.
Harlan – Senior Guard, Jordan Akal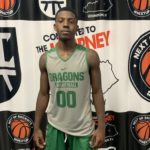 Jordan Akal 6'1" | PG Harlan | 2022 State KY
Akal had a frustrating shooting night for most of the game but still managed to knock down a big 3-pointer and clutch free-throws. He'll need a big bounce-back game in the next round.
Harlan – Junior Guard, Kaleb McLendon
McLendon carried the Green Dragons with his hot shooting. He is a skilled player that showcased his smooth shot knocking down five 3-pointers.
Campbellsville – Senior Forward, Jay Milburn
Milburn is a timbering forward that uses his size well. Milburn did a great job trailing the play to knock down a deep 3-pointer and battled on the block for rebounds. He finished with a monster double-double in 15 points and 16 rebounds. 
Campbellsville – Sophomore Guard, Landon Colvin
Colvin had a quiet day in the scoring column but made plenty of "winning" plays to set up teammates for success. 
Lyon County – Sophomore Guard, Travis Perry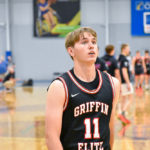 Travis Perry 6'2" | PG Lyon County | 2024 State KY
Perry is one of the top scorers in the state and put on another impressive performance on Thursday. Perry is sneaky quick and plays with a high basketball IQ to get himself in position for easy transition baskets. Perry finished with 30 points, 8 rebounds, 5 steals, and 4 assists
Lyon County – Sophomore Guard, Jack Riddick
Riddick played every minute of the game and impresses us every time we watch him. Riddick is a slender, athletic guard that plays within his role and gives his team constant team-first effort. 
Breathitt County – Freshman Guard, Austin Sperry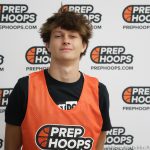 Austin Sperry 6'4" | SF Breathitt County | 2025 State KY
Sperry is the primary ballhandler for the well-coached Bobcats. He is a high-risk, high-reward playmaker that has the big-shot ability you love from your best athlete. Sperry led the team with 18 points. 
Covington Holy Cross, Senior Guard, Javier Ward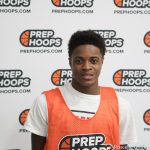 Javier Ward 5'11" | SG Holy Cross | 2023 State KY
Ward is a blazing quick guard that is a scoring threat every time he touches the ball. Ward was instant offense early in the game and finished with 27 points, 5 assists, and 4 steals.
Make sure you are following @PrepHoopsKY on Twitter for weekly top games & top performers!