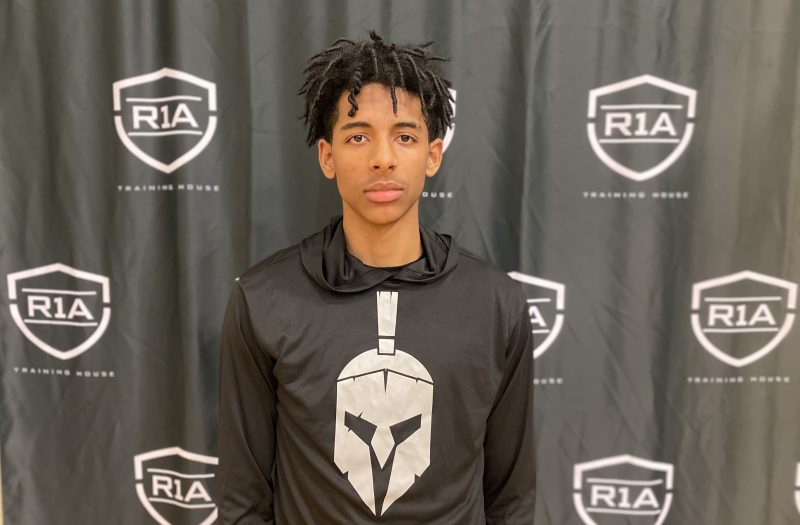 Posted On: 01/11/22 2:40 PM
Mt. Zion Prep continues to put forth an impressive 2021-22 season and be considered as top-5 prep program nationally. One prospect who has been consistent in leading that effort is 2022 G/W RJ Luis. I recently caught Luis in action at the R1A Classic where he led Mt. Zion to a convincing win over Phelps. The 6-foot-6 Florida native registered all of his 19 points in the first half to get the Warriors out to a commanding lead. Luis sat much of the second half as his team had complete control of the game.
Luis shot at an efficient clip converting on 8-of-12 from the field and 2-of-3 from deep.
"The season is going great for us," Luis told Prep Hoops. "I like it up here. It's different from down south. The competition is definitely better. As far as the program goes, it's ran really well. It's like a mini college experience. Coach Rod and Coach B and the staff do a great job of getting us prepared."
"I think coming here has helped me with maturity. Being more mature with the game, too and just seeing the game at a slower speed to be able to make different read options and stuff like that. It's helped me become more confident and get more comfortable."
Luis holds offers from Austin Peay, Lamar, Marist, Northeastern, and Quinnipiac. St. Bonaventure has recently reached out to Luis and shown interest.
"I'm looking for a program with good player development," Luis said regarding his college search. "Somewhere that can help me get to the next level and where I have a good relationship with the coaches. Somewhere that I can go and fit in and just play my role."
Luis poses great size for an off-ball guard who can log minutes at the wing or even a stretch-four in a smaller lineup. His dynamic scoring ability from all three levels make him someone the defense has to take into account at all times. He crashes the glass consistently and is always hunting potential put-back dunks on the offensive end. Most importantly, he plays with a good motor and isn't hesitant to make the extra effort at both ends.
"I think I just have to improve mentally. Getting stronger and just seeing the game at a higher level. I'm a scorer and versatile player who can get his teammates involved all-around. I watch a lot of Jayson Tatum and Devin Booker. Just guards who can create their own shots and make their team better."
Luis has the skill and size to offer A-10 and potential lower high major programs a versatile option with plenty of untapped potential.
RJ Luis may have been the breakout player of @PrepNational … he left the HM coaches talking 🗣 @RjLuis21 @MtZionPrep @soh_elite

FULL | https://t.co/DBjV00TYMM pic.twitter.com/91fkDziUd4

— Jamie Shaw (@JamieShaw5) November 26, 2021