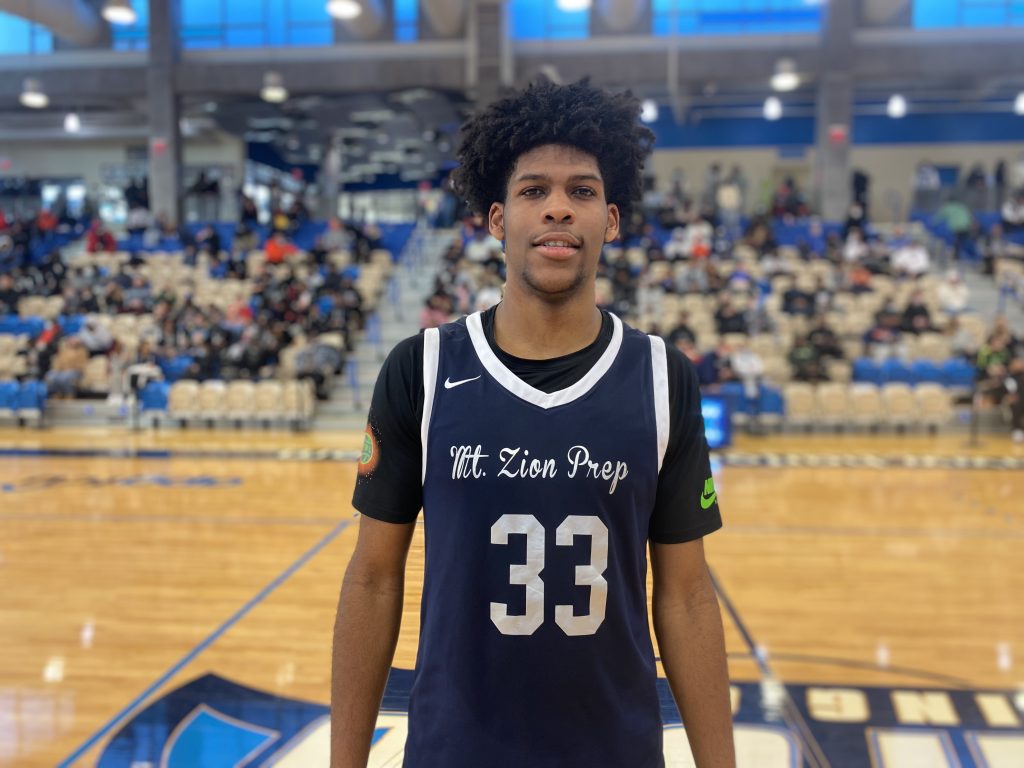 Posted On: 01/13/22 8:55 AM
Over the weekend the R1A Classic took place at Harford Community College featuring talented programs from around the country. Mt. Zion Prep was one of those teams and 2022 forward Elijah Jones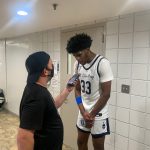 Elijah Jones 6'8" | C Mt. Zion Prep | 2022 State MD took advantage of the stage by producing at a high rate and letting all who were watching that he's back in full force after battling through injuries throughout the summer with Team Takeover on the EYBL Circuit.
"I had an injury going into Peach Jam, but you know, I just tried to stick it out and help my team however I could," Jones told Prep Hoops. I'm back to 100 percent now and getting back to do what I do which is rebound the ball, my motor is back to what it was, and getting back to scoring."
Player's roles can change drastically depending upon the team and system with which they play in for the AAU circuit. Team Takeover was talented in the backcourt and on the wing with guys who could fill it up as scorers, so when you consider that on top of Jones manning up through injury, it was easy to see that it wasn't necessarily him playing at his best.
"I'm really surrounded by a great group of guys here at Mt. Zion, man. It's really like a brotherhood here. There's not one player on this team that isn't capable of going to the highest level and I feel as that since last year, I'm in more of a leadership role. Just showing the ropes to guys, answering any questions they have and perform on the court."
The Warriors are 17-2 after their most recent win against Olympus this week where Jones led the way with 24 points and seven rebounds.
"I've gotten a lot stronger," Jones said when reflecting on the past six months. "I've been able to use my body a lot more and better than the year before. I feel like my shooting stroke has improved. It still can get better and there are some things that I'm in the gym constantly working on."
As far as recruiting goes, Jones has picked up recent offers from Austin Peay, Hofstra and Old Dominion. Older offers include Hampton, La Salle, Rider and Bryant. 
"I'm looking to go on visits pretty soon. Austin Peay is a program I definitely want to visit. They've been recruiting me the most with coach Nate Jones. That's the school at this moment that I know I want to visit for sure."
Jones' recruitment remains open and if he can continue to play at this level on bigger stages going forward, more programs could get involved.