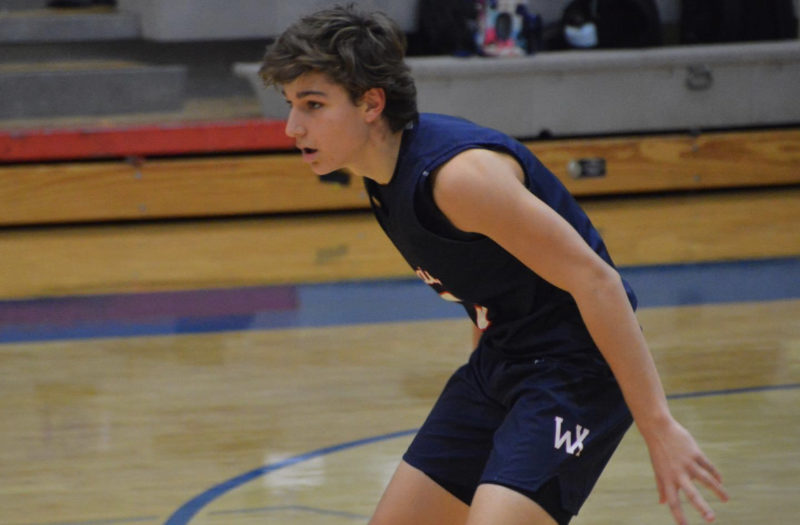 Posted On: 12/1/21 9:42 AM
6'3 G Max Toombs Max Toombs 6'3" | CG Corner Canyon | 2023 State UT || Corner Canyon High School || 2023 || 
(20 Points) Max lead all scorers with a 20 spot in a thrashing performance by Corner Canyon as they overwhelmed Taylorsville. Max was getting everything he wanted and he also had 2 three-pointers as he scored at all three levels last night and he looked solid. 
6'3 G McCaden Adams
McCaden Adams 6'3" | CG Pleasant Grove | 2022 State UT || Pleasant Grove High School || 2022 ||
(37 Points) McCaden was in his bag and he was just scoring at will as he had 37 of 50 points for PG. I think McCaden is proving his stock rising play in the last two games as a versatile guard that simply gets it done.
6'0 PG Yorgio Golesis Yorgio Golesis 6'0" | SG Skyline | 2023 State UT || Skyline High School || 2023 ||
(18 Points) Yorgio has put together two fantastic back to back games. Really liking the improvement in his overall game. 
5'11 PG Nick Holland Nick Holland 5'11" | PG Skyridge | 2022 State UT || Skyridge High School || 2022 ||
(25 Points) Nick is proving to be one of the better off the radar PG's in the state with his consistent play and playmaking ability. Nick is taking advantage of his time on the