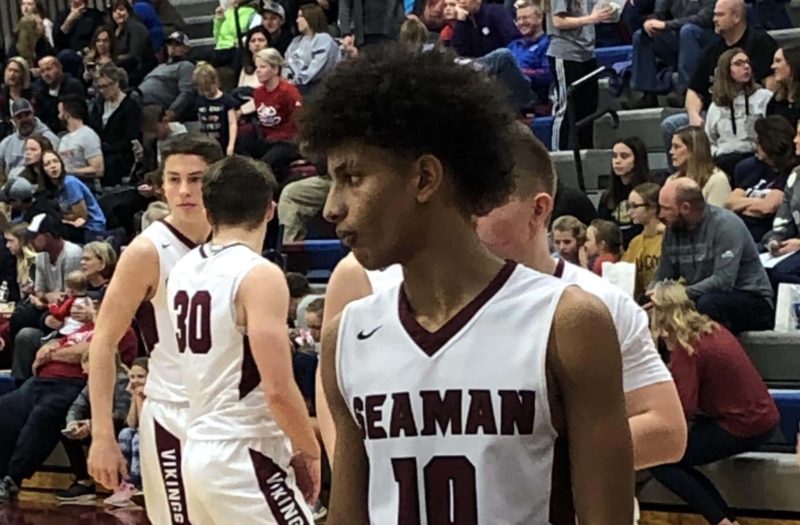 Posted On: 12/13/21 8:00 PM
With a couple of weeks under their belts, a few Topekans are either off to hot starts or pushing for some notice. They aren't stars…yet. But they are doing some significant things early:
Sincere Austin Sincere Austin 5'10" | PG Topeka West | 2023 State KS , 5-foot-10 guard, 2023, Topeka West:
A nice contributor to the Chargers' run to the 5A championship game, Austin has taken an even bigger role this year. He's called upon to run the action and also be more of an offensive threat. Austin has been solid, with 13 against Washburn Rural, 7 against Seaman, and 11 against Topeka High.
Carter Brian, 6-foot-guard, 2022, Cair Paravel:
The record-setting quarterback is making an impact on the court for the 4-1 Lions. Cair Paravel is deep and talented, and not always pushed by the opposition. For that reason, stats don't tell the whole story. But in the midst of some really good players, Brian is off to a good statistical start. He's averaging 11.2 points, 3.8 rebounds and 3.8 assists thus far.
Brennan Dodge, guard, 2024, Shawnee Heights:
Thus far on the short season, Dodge has been the unquestioned top new comer in the Capital City. He hit seven 3-pointers against Seabury, then did it again against