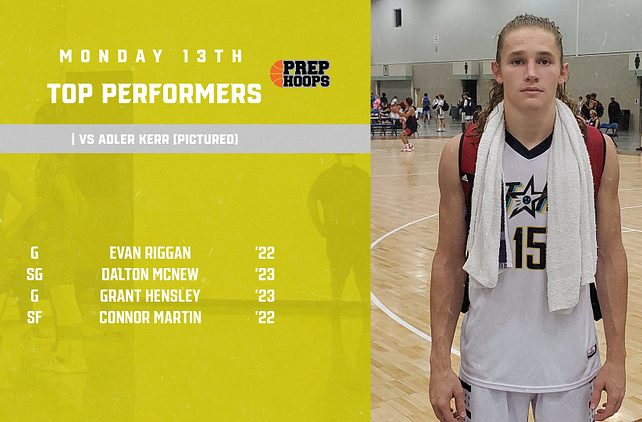 Posted On: 12/12/21 4:27 AM
This eve was a light December night, but there were noteworthy scorers around the state.  
To be included in this or future stories, please DM @PrepHoopsTN.
57 Anderson County
60 Carter
Connor Martin Connor Martin 6'5" | SF Anderson County | 2022 State TN beautifully finished off a set play on the backdoor cut.  Anderson County needed plenty of scoring from him, as the Carter defensive transition limited much of the easy buckets hoped for.
Bryson Vowell hit a comfortable three-pointer from the wing.  Overall, Anderson County ran crisp offensive sets, particularly from out-of-bounds scenarios.
Ethan Degenhart ran down an offensive rebound in the corner.  A Carter foe tried to rescue the ball while Degenhart faced away from his basket, but Degenhart hit him with a slippery behind-the-back dribble, dropping the defender to his knees.  It was a startling instinct.
Hayden Craig, listed as a power forward, smoothly put two dribbles on the deck to initiate a counter-attack.  His versatility is encouraging.
Freshman Brandon Dake showed off a pure and consistent jumper.
Anderson County
#0 Bryson Vowell (2023)
#1 PG Carter Nelson (2024)
#2 Tate Russell (2023)
#4 Ethan Degenhart (2024)
#11 Connor Martin Connor Martin 6'5" | SF Anderson County | 2022 State TN (2022)
#12 Hayden