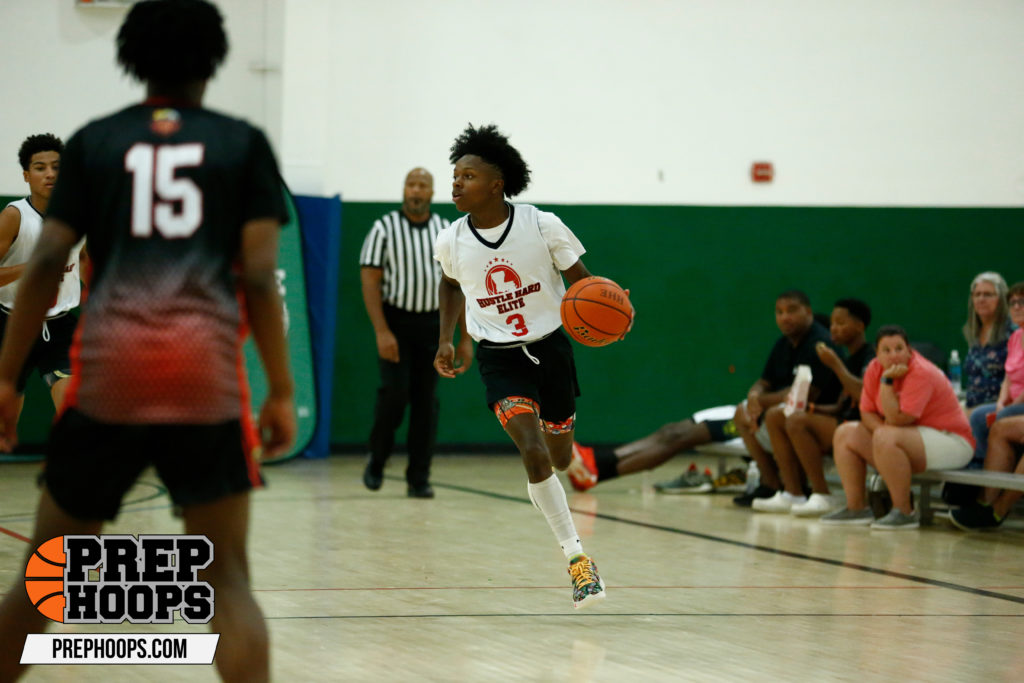 Posted On: 12/13/21 4:23 PM
It is still hard to believe that we are only a month into the season. With all of the games and big matchups going on north to south, it feels as if we have moved into district play already. With that said, there are still forty players that I believe people should try to see around the Boot. In this fourth installment of top 100, I will look at another set of twenty who are worth the price of admission on any Tuesday or Friday night.
Fredtravious Benjamin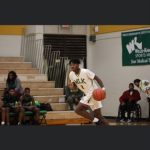 Fredtravious Benjamin 6'2" | SG Green Oaks | 2023 State LA (6'2″ / Green Oaks / '23) – The Giant guard is very good at taking players off the dribble and getting to the rim or to the paint for finishes.  It appears that the camps he attended this summer have helped him improve his offensive game into one that is very hard to stop.   
Jordan Brooks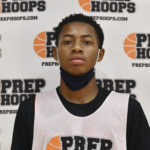 Jordan Brooks 6'6" | SF Port Allen | 2022 State LA (6'6″ / Port Allen / '22) – Brooks is one of the most skilled big men in the Boot.  His ability to rebound and score in the paint is high level stuff on the prep level.  Brooks can also shoot and attack from the perimeter which makes him a threat from various spots when he is on the floor.  
Davieon Coleman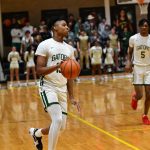 Davieon Coleman 6'5" | SF Captain Shreve | 2022 State LA (6'4″ / Captain Shreve / '22) – Coleman is one of the more skilled forwards that not many people know.  He can score at all three levels and initiate the Shreve offense.  If Coleman is on the block with the rock, his defender is usually at his mercy.  Coleman is highly skilled and is a tough cover for any defender.  
(6'2″ / Zachary / '22) – Decuir is one of the hardest players to keep from getting to the rim.  His upper body strength allows him to bully smaller guards and get to his most effective scoring spots.  Decuir is also a terror on the fast break.  His finishing ability, especially above the rim, is often highlight worthy.  
Desmond Duncan
Desmond Duncan 6'4" | CG Winnfield | 2022 State LA (6'3″ / Winnfield / '22) – Duncan is a player who popped during the grassroots season with his high flying ability.  He has taken that play into the season and continued to make highlight reel plays.  Transition is where Duncan flourishes the most.  He is also good at defending other guards and wings.  
Dorian Finister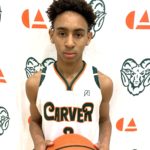 Dorian Finister 6'5" | CG Carver | 2022 State #173 Nation LA (6'5″ / Carver / '22) – Dorian has turned himself into one of the better two-way players in the Boot.  He can read passing lanes very well and when he does, he usually finishes the fast break with a dunk.  Finister also has a plethora of moves which makes him hard to defend in the half court as well.   
Tae Haynard (6'6″ / Live Oak / '22) – Haynard is another player who jumped into recognition after his play at a college camp.  His ability to rebound, especially on the offensive boards, and run the floor at the LSUA camp has turned into multiple double-double games early in the season.  He is an energy guy who continues to improve offensively.  
Kam Johnson Kam Johnson 5'9" | PG Archbishop Shaw | 2023 State LA (5'9″ / Archbishop Shaw / '23) – Johnson is one of the better scoring point guards we have in Louisiana.  While he is good for knocking down the three ball, he is very good at putting a team on his shoulders.  When it comes to crunch time scoring, there are few better than Johnson.  
Nicholas Kaigler Nicholas Kaigler 6'3" | SG McMain | 2022 State LA (6'3″ / McMain / '22) – Kaigler is a modern day version of Charles Barkley in his Phoenix days.  Kaigler has a good jump shot, can score from the block, and can rebound relentlessly.  He is an undersized forward with wing skills which makes him dangerous from every level on the floor.    
Jeffarie Landry Jeffarie Landry 6'5" | SF East Jefferson | 2022 State LA (6'6″ / East Jefferson / '23) – Landry is one of the Louisiana forwards who is under the radar because of notoriety….not because of talent.  He is a forward who can handle the ball and stretch the floor.  His ability to rebound in traffic and his strong upper body make him a player that is of high value on the next level.  
Courtney McCarthy Courtney McCarthy 6'6" | SG Richwood | 2023 State LA (6'5″ / Richwood / '23) – McCarthy has turned himself into a legitimate triple threat.  He can rebound and push, score from the perimeter, and score in the paint.  His ability to play guard or forward is what makes him a threat from anywhere on the floor.  He is a player who can fill the stat sheet nightly.  
(6'3″ / Peabody / '22) – The Peabody guard is an above average defender who also has a good offensive game.  He sports one of the best mid-range jumpers in the state.  McClain is on a short list of players who can play both ways at a high level on most nights.  
Rayshun McCullar Rayshun McCullar 6'1" | PG Huntington | 2022 State LA (6'1″ / Huntington / '22) – McCullar seems to have found the form that made him one of the top point guards in the state. He is a wizard with the ball in his hands and he has made strides defensively.  With the way he is shooting the ball mixed with his ambidextrous finishes at the rim, he is in line for a big season at Huntington.  
(6'0″ / Parkview Baptist / '22) – Mercier will finish his high school career at Parkview Baptist and if he puts up numbers close to the ones he put up at Family Christian, everyone better watch out.  He is quick as a hiccup to the rim and he can shoot it from deep.  Mercier keeps defenders on their heels.  
Derrick Morris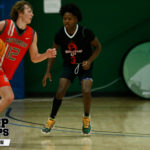 Derrick Morris 5'8" | PG St. Michael | 2023 State LA (5'9″ / St. Michael's / '23) – Morris is one of the fastest point guards changing end-to-end in transition.  He also has a very high basketball IQ and is talking all the time on the floor.  Morris knows rotations and where players should be at all times.  While he can score, he is more fun to watch when he orchestrate an offense.
Randarius Morris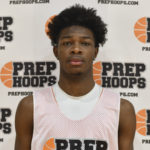 Randarius Morris 6'4" | SF Northwood-Lena | 2023 State LA (6'4″ / Northwood-Lena / '23) – Morris averaged a double-double last season being active on the offensive backboard and finishing in transition.  He is definitely hard to keep off the boards and will make it a long night for anyone defending him.  
Kyran Ratliff Kyran Ratliff 6'8" | PF Shaun Dumas Academy | 2023 #228 Nation LA (6'7″ / Shaun Dumas Academy / '22) – After flirting with prep school in Arizona, Ratliff landed back in New Orleans with SDA.  He is an active shotblocker who is getting better as an all-around offensive weapon.  His ability to shoot from 15 to 18 feet makes him almost unguardable.  
Albert Shell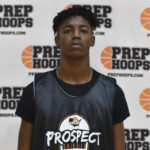 Albert Shell 6'3" | SG Wossman | 2022 State LA (6'3″ / Wossman / '22) – Wossman has had the last two most outstanding players in 3A.  Shell has the skills to be the 3rd.  He can defend on the ball and is good in trapping situations.  On offense, his corner three and floater in the paint are deadly.  His skill embodies what a two-way player is.  
Tyren Thomas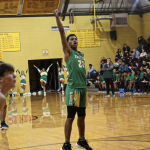 Tyren Thomas 6'5" | PF Zwolle High | 2022 State LA (6'4″ / Zwolle / '22) – Thomas is that player that will block your shot on one end, sprint down before his defender, and finish on offense.  He is a long, wiry forward who is very good at scoring in the paint and is even better protecting the rim.  He is as good as they get in class B.  
Micah Willis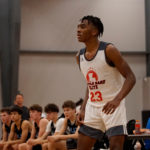 Micah Willis 6'3" | CG Slidell | 2022 State LA (6'2″ / Slidell / '22) – This summer, I did not see a player who could stay in front of Willis when he was determined to get to the rim.  His first step is as fast as it gets.  Willis is not afraid of the moment either.  If the ball is in his hands at the end, something good is going to happen.  
These twenty, and the other sixty mentioned before them, are definitely worth the price of admission to watch.  In my last installment, we will look at juniors, sophomores, and maybe even a couple of freshmen who can definitely hold their own on the basketball court.