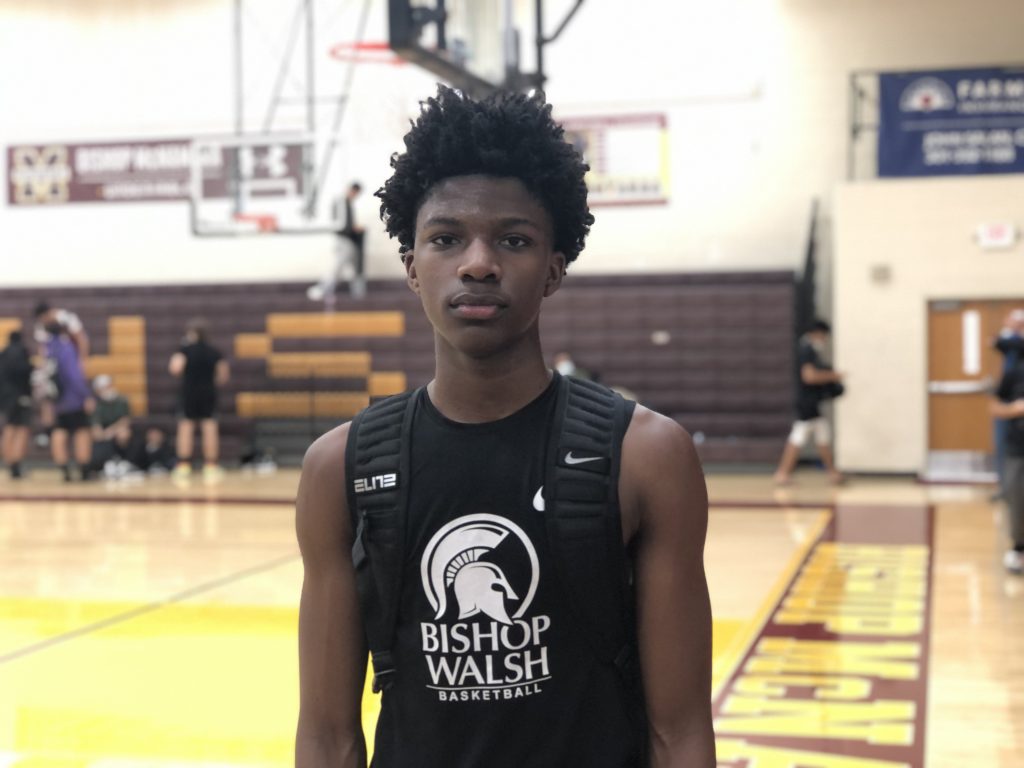 Posted On: 12/1/21 5:00 PM
One of the best parts about getting back in the gym is finding out about new players. Here is a breakdown of my top-10 finds from November.
#10 | Chris Wells | guard | Landon '23
The Bears battled through multiple injuries during their win over St. John's Catholic Prep on Monday, and Chris Wells emerged as a key contributor off the bench. The sturdily-built 6-foot-3 guard knocked down a handful of perimeter jumpers. Wells also had some nice finishes around the cup. 
Pickens quickly established himself a knockdown shooter after not missing during my trip to their open gym. He could pop during some games this season if he can get a few attempts.
#8 | Noah Richmond | guard | Woodrow Wilson '22
Richmond is steady at the 1 for the Tigers. He will annoy opposing ballhandlers by picking up full court at all times defensively. Richmond can also blow past you with his quickness. He keeps the ball on a string and consistently creates shots for his team. 
#7 | Masai Jenkins | guard | Maret '22
Jenkins stood out as the leader for Maret