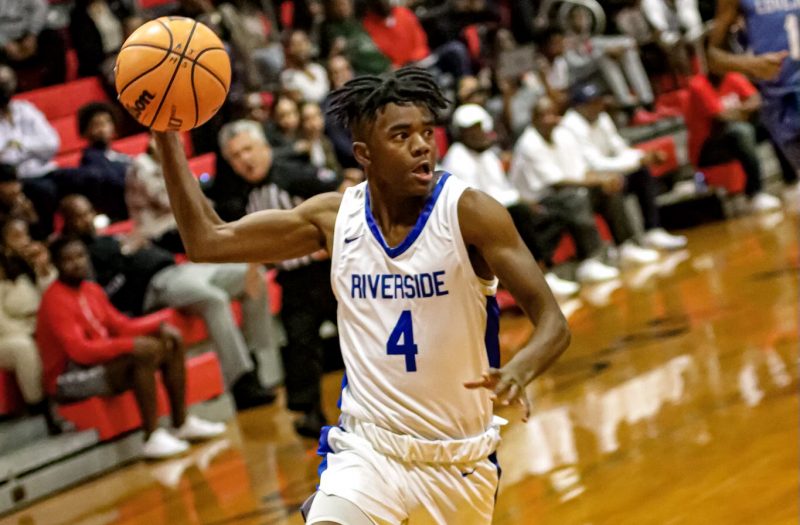 Posted On: 12/1/21 7:34 PM
There were great games I managed to catch at Andrew Jackson in Jacksonville, Florida. There was some good basketball on display this past weekend; I managed to watch some of it but not all, unfortunately. Here are some of the top standouts I noticed from the event.
Montez Dunson l G l Riverside High
Arguably the most underrated transfer to come to North Florida this year. Dunson, making his way from Alabama, has stepped on the scene as a legitimate PG to lead this young but solid group of Riverside. Dunson can shoot it from the perimeter but has that extra edge of tenacity that all programs look for at the PG position. Both games for Riverside came down to the wire; Dunson proved to be clutch. **Cover Athlete**
Chris Arias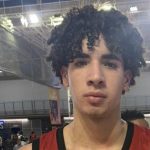 Chris Arias 6'5" | SF Providence | 2024 State FL l 6-5 G l Providence
Arias was another impact transfer to talk about in the area. Arias gives the Stallions a new but familiar look. He put on a display against Episcopal. Excellent change of pace and feel of the game for a sophomore. Tough to defend on the perimeter. Providence is a scary team come playoff time.
Bennie McDuffie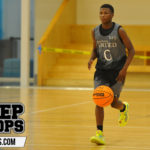 Bennie McDuffie 5'7" | PG Fleming Island | 2022 State FL l 5-7 G l Fleming Island
Arguably, the best player on the floor during their match-up with Tampa Catholic. He was another impact transfer in the area. Honestly, he was the perfect fit guard for the Golden Eagles. He gets Antoine Sandy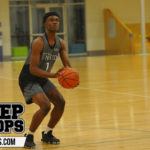 Antoine Sandy 6'3" | CG Fleming Island | 2022 State FL and Ahman Greenidge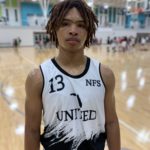 Ahman Greenidge 6'5" | SF Fleming Island | 2022 State FL the looks they need to be effective around the rim. McDuffie is a speed demon who is unselfish as they come at the position. He is the key to how deep this team will go come February.
Karter Knox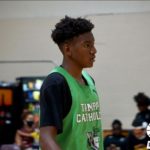 Karter Knox 6'6" | CG Tampa Catholic | 2024 State FL l 6-5 W l Tampa Catholic
You can see the talent in this kid. He makes big-time plays on both ends of the court. Knox had some athletic blocks; his poise and ability to score on all three levels are what stood out the most to me. I can see why he is a top-rated player in the nation. His ball skills, intangibles, and overall feel for the game are just there.
Stephon Payne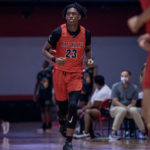 Stephon Payne 6'8" | PF Andrew Jackson | 2022 State FL l 6-9 F l Andrew Jackson
He was on cleanup duties all weekend. Payne rebounded well and finished around the rim at a high clip. It was dunk after dunk followed by block after block. He is one of many keys for Jackson on returning to Lakeland. The combination of him and James Morrow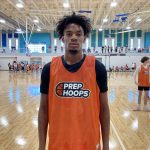 James Morrow 6'7" | PF Andrew Jackson | 2022 State FL are a match-up nightmare for teams.
Izaiyah Nelson l 6-7 F l Marietta (GA)
Nelson is a lanky athlete with oozing potential. He was on an island going up against a 6-7 and 6-9 front-court for Andrew Jackson. Nelson held his own as much as possible. Nelson had some rim-rattling dunks, eye-popping blocks, and attacked the glass for rebounds. I was impressed with his play overall.
Honorable Mentions:
2022 – Logan Ryan Logan Ryan 6'1" | CG Nease | 2022 State FL 6-3 W (Nease)
2022 – Amir Ford 6-5 F (LoveJoy – GA)
2022 – Andre Myers 6-2 G (Andrew Jackson)
2021 – Jason Peoples 6-2 (Pensacola)
2022 – Parker Chappell Parker Chappell 6'3" | CG Episcopal | 2022 State FL 6-3 (Episcopal)
2022 – Malachi Smith 6-3 G (NFEI)
2023 – Dyllan Lewis 6-4 G (Oakleaf)
2022 – Camden Tyner Camden Tyner 6'3" | CG Paxon | 2022 State FL 6-2 G (Paxon)
2023 – Trevon Nevarez 5-11 G (Raines)
2023 – Kervin Knaggs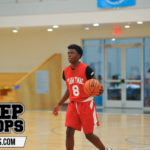 Kervin Knaggs 6'1" | PG Auburndale | 2023 State FL 6-1 G (Auburndale)
2022 – Bryce Cummings Bryce Cummings 6'3" | CG Lincoln | 2022 State FL 6-4 W (Lincoln)
For any North Florida Prep Hoops news or information, contact Mark Holland on Twitter @Mark__Holland