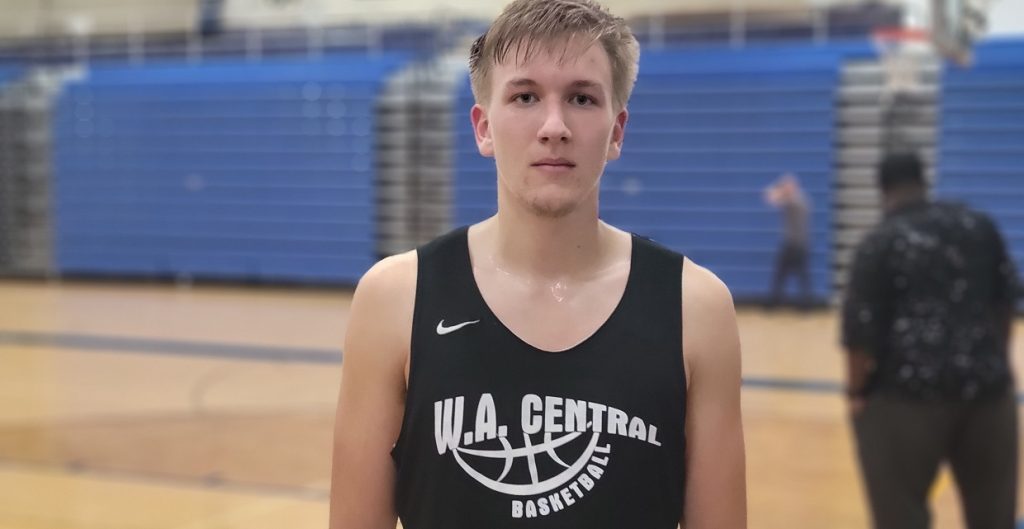 Posted On: 12/7/21 1:48 PM
The annual Terry Porter Classic took place over the weekend at Milwaukee South, and I was able to watch five out of the ten games that took place. These are nine of the top performers I saw in those contests!
Drew Reindl (6' 2022 G, St. Thomas More)- The senior guard helped lead his team to a win over Milwaukee North on Saturday. He's a sharpshooting lefty with no shortage of confidence, and he excelled at running off the ball and getting into open spots in either corner to get off a clean look from three. Drew has a quick release which allows him to get off a shot before his chasing defender can catch back up to him. With some talented size on his team that excels around the rim, his shooting range helps to open things up for them. Reindl finished with a game high 20 points. 
Will Beyer (6'6 2022 F, Marquette)- A deep sleeper out of the Milwaukee area, Will impressed with his performance against Bradley Tech on Friday night. He has some size and strength at around 6'6, but is more than just a body they throw in the post. He flashed a really nice pull-up game