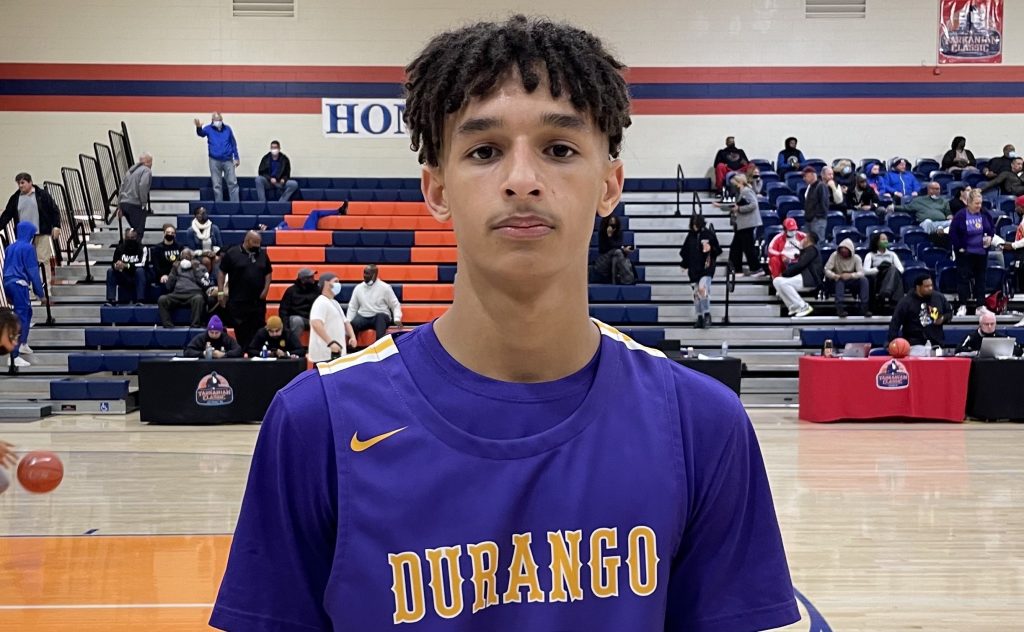 Posted On: 12/26/21 2:17 PM
LAS VEGAS — In our previous coverage of the Tarkanian Classic, we dove into the top players from California who performed well in Vegas, but in this piece we wanted to branch out a bit and take a closer look at players outside the state who put together strong efforts at the event. Here are the standout freshmen and sophomores in this category. 
John Mobley, Jr., 2024, Bishop Gorman (NV) - Perhaps one of the most elite shot-makers in the country resides in Nevada and plays at Bishop Gorman high school. The 6-foot combo guard has great feel on the ball when creating his own shot off the bounce. Mobley creates space with high level footwork and crafty hesitations and dribble move and can knock down perimeter jumpers from multiple spots and ranges on the floor. Mobley is one of those players who may take a bad shot or two, but he makes up for it at some point in the game with a scoring flurry that takes away any momentum the opponent had at that point in the contest.
Liam McNeely, 2024, John Paul II (TX) - McNeely has an advanced combination of basketball IQ,