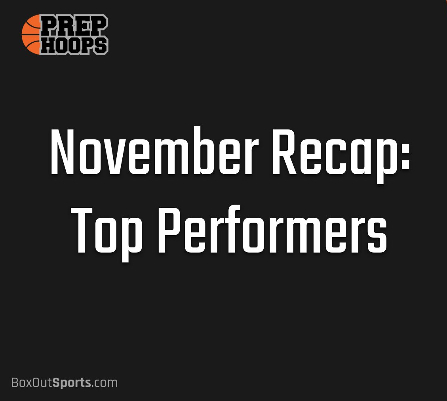 Posted On: 12/8/21 10:30 AM
This is a list of the standout players of the 2024 class that I got to see in person over the first month of the season. Be on the lookout for them to have some break out games here to finish the high school season!
Kaden Tate 2024 Shadow Creek High School
Kaden is a long wing who has a knack for affecting the game on both ends of the floor. His long arms seem to swallow up defenders when defending on the ball and he knows when to time up steals by poking the ball free. He came ip with multiple steals that allowed for some highlight real dunks on the break. He truly thrives on the fast break and finishes very efficiently when running the court. His length allows him to be an incredibly efficient finisher at the rim. I also loved watching him attack the basket as a rebounder and try to get extra possessions for his team. I would like to see him become more effective with a live dribble in the half court, and work out of operating out of the triple threat and getting to his spots in the midrange off the dribble.