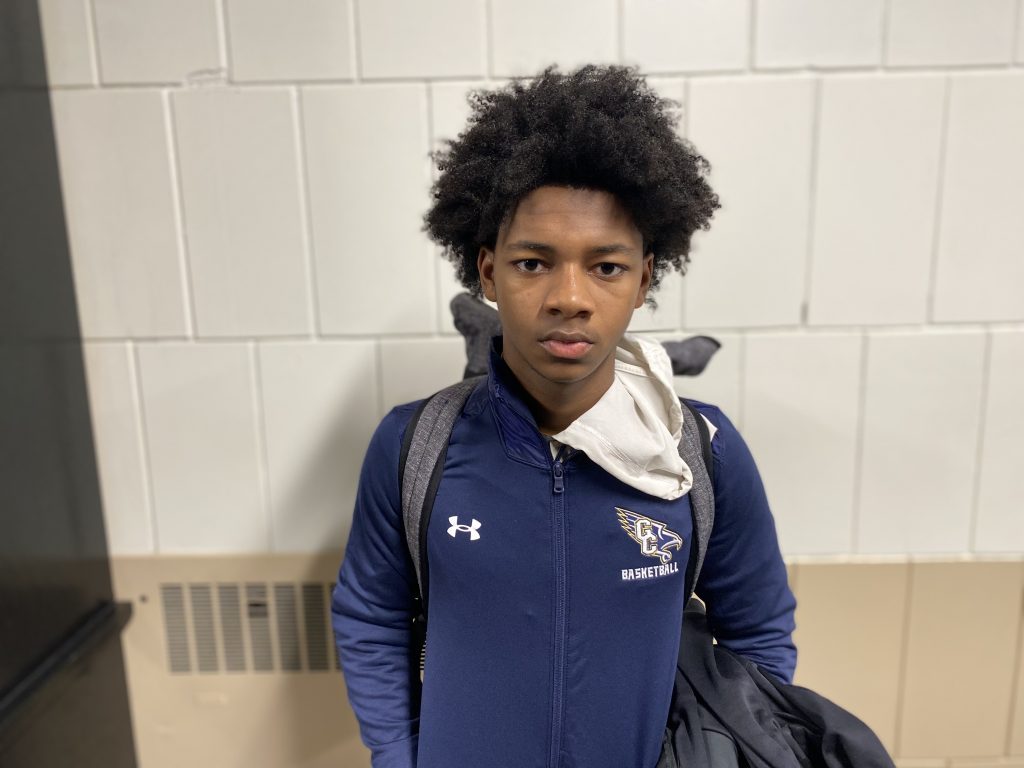 Posted On: 12/2/21 6:09 AM
Good Counsel tipped off their season in strong fashion earning a win at John Carroll on Tuesday evening. The Falcons defeated the reigning BCL champs by 14 and showed plenty of promise going forward as a group who gels well and plays a tough style of basketball. Setting that tone was 2023 point guard Rieco Hellams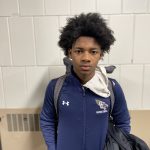 Rieco Hellams 5'7" | PG Good Counsel | 2023 State MD . 
Hellams, a 5-foot-9 lead guard, netted 18 points in the win and put constant pressure on the defense with his ability to get two feet in the paint to force help side rotations.
"It came down to execution," Hellams said after the win. "I feel like we executed and played together most of the game. When it all mattered we played defense and I think that's what it ultimately came down to."
Part of that defense was holding 2023 guard Jeannot Basima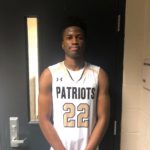 Jeannot Basima 6'3" | CG John Carroll | 2023 State MD to six points. Hellams was responsible for providing the ball pressure and forcing John Carroll's offense into rush mode a lot of times while in their half court sets.
"My role on this team is to get people involved first and then find my shot. I found my shot around the second quarter and I think that kind of changed the game both for me and my team. I feel like teams from other years, we always had that pesky guard and I was able to learn from Antoine Jacks (Fairleigh Dickinson) and I feel like it's paying off now."
I caught Hellams in action over the summer playing with Team Melo 16U. He was harassing opposing ball handlers, orchestrating offense in the half court and finishing through contact on his way to the bucket. Against John Carroll he was decisive in his attack by getting to his spots in the mid-range in isolation or ball screen scenarios. He'd quickly stop on a dime, rise up for his shot and knock it down.
"My parents always tell me you have to find that game in-between like in the mid-range to be a good point guard. The layup won't always be there and I'm undersized, so of course I have to be able to hit that pull-up sometimes. I feel like I had a good touch today, so I was just hitting those shots."
Hellams showed many facets of his game and how dynamic he can be when his shot is falling, but he knows there's still an important area for improvement that he'll focus on during his individual time moving forward.
"The three ball," Hellams continued, "I can make shots from there, but I feel like I have to perfect it a little more. I have to improve off the ball defensively in the passing lanes, too. I'm pesky on the ball, but I feel like I should be better off the ball, so I'll focus on that."
Things will ramp up quickly for Good Counsel this season in their schedule as they prepare to play in what is recognized as the best high school conference in the country, the WCAC.
"We have to focus on playing for four quarters. Every team is going to make a run, but if we can bounce back during those runs, we'll be a great team. When we make the extra pass, we're ten times better as well."
The Falcons will lean heavily on Hellams as the primary floor general going forward. If he continues to produce like he showed he can in the opener, he'll bring plenty of wins to this program and eventually ignite college interest.
Some aau clips from this summer ! pic.twitter.com/ouAmeZFrjj

— _riecohellams (@HellamsRieco) August 6, 2021