Earlier this week Prep Hoops made the trip down to Goose Creek to take in the PSB Charleston Showcase. The event featured 10 teams over the 2 days down at Goose Creek HS. Let's take a look at the action from Day 2. Who were some of the 2024-2025 Top Performers from here?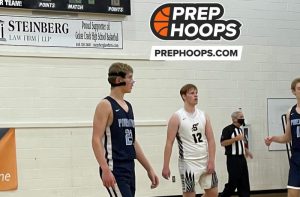 Thure Peters (2024) – Pinewood Prep (Summerville) 
Thure was a new name for me to see today for the Panthers. Previously seen the Panthers already few times he had never been on the roster. Peters wearing a nose guard came out hitting shots on the perimeter and behind the three-point line. Thure finished with 20 points while making 4 three pointers. Moving forward he gives the Panthers another outlet for scoring and perimeter shooting. 
Jahlil Hope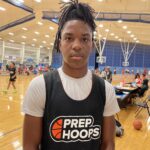 Jahlil Hope 6'2" | SG Ashley Ridge | 2024 State SC (2024) – Ashley Ridge HS 
Hope a small forward was able to connect on some short jumpers along the baseline today. Jahlil fills the lane in transition well while possessing a good set of hands on both ends of the floor. Jahlil picked up some deflections today that led to easy baskets heading the other directions for the Swamp Foxes. 
Harper Stephens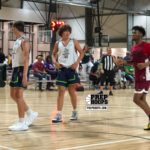 Harper Stephens 6'4" | PF Lucy Beckham | 2025 State SC (2025) – Lucy Beckham HS (Mount Pleasant) 
Stephens is surrounded by shooters on this Bengals squad. Harper patrols the paint and does a good job of manufacturing some points on put-backs and effort. Prep Hoops first saw Stephens play this summer with the Bengals in Rock Hill at the SCBCA Team Camp. 
Shane Potts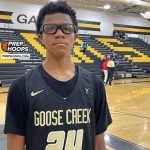 Shane Potts 6'0" | CG Goose Creek | 2025 State SC (2025) – Goose Creek HS (pictured on front)
Potts just a freshman plays the game so mature for his young age. Nicknamed "Goose" he was able to drop some floaters on the way to the basket and really did a good job of scoring the ball from all over the floor. Shane plays the game with a great bid of confidence for his age and doesn't mind playing aggressive on both ends of the floor.