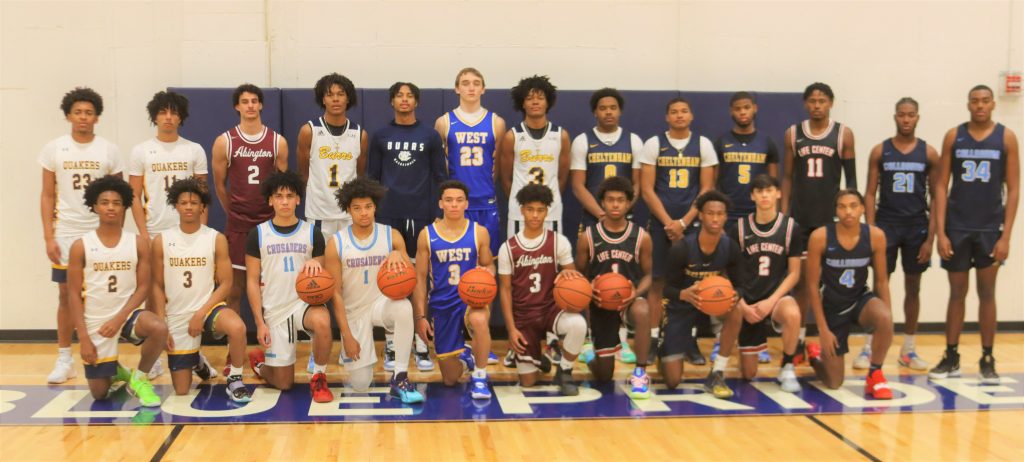 Posted On: 12/3/21 11:37 PM
Post & Pivot is preparing to host "The Reindeer Games" at Cristo Rey High School on December 12th. 14 teams and 7 games with the first tipoff at 10:15am. Below are previews of teams who were in attendance. 
Abington
Fellow senior captains Connor Fields and Fhenyx Scutt. Abington always has a talented team and this season won't be any different. Scutt gets to step up and take over the ball-handling duties with Jeremiah Lee. "Every year I've been here, we always had an all-league point guard. Now it's my turn." On his changes of roles, Fields shared, "I was used to playing off of my teammates but this year my team needs me to score more." The Ghosts lost a lot of talent to graduate yet they believe they are deeper in '21-22. Senior two-way wing Derrius Lucas will have a big impact as they look to get out and run more. Abington plays Father Judge at 11:55am.
Collegium Charter
Travon Mack (Sr), Terrell Mack (Jr), and Kamari Smith (So) showed up for the Cougars. Due to COVID, Collegium didn't have a season in 2020-21. They're now