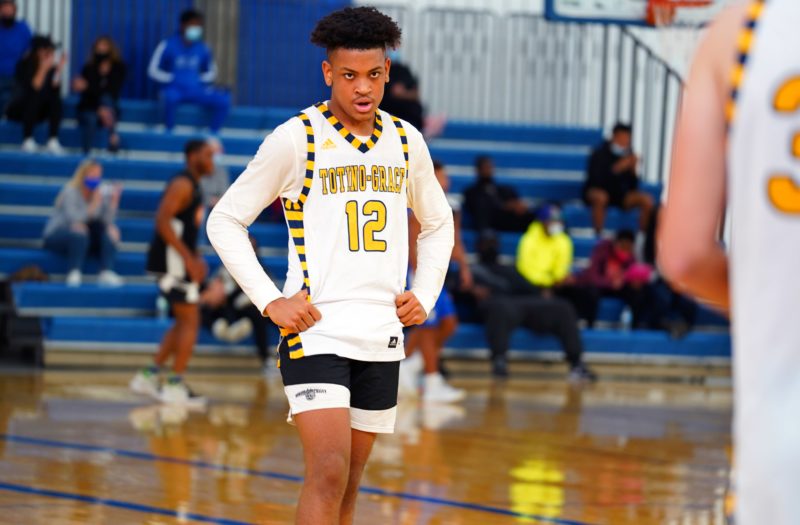 Posted On: 12/6/21 10:02 AM
What are the must see games of the Minnesota high school basketball week?  We give you our top ten as well as our nightly top choice!
***Keep in mind, some of these games are TBD based on Covid and now the flu that is flying around.  There are listed games that have already been moved this week because of the flu outbreak and the precautions that are now taken. 
Top Ten
#2AAAA Cretin-Derham Hall vs #1AAA Totino-Grace at Hopkins (Saturday at the Breakdown Tip Off Classic)
#1AAAA Park Center vs #3AAAA Wayzata at Hopkins (Saturday at the Breakdown Tip Off Classic)
#1AA Minnehaha Academy vs #3AA Minneapolis North at Hopkins (Saturday at the Breakdown Tip Off Classic)
#1AAAA Park Center vs #4AAA DeLaSalle (Thursday)
#3AAA South St. Paul vs #5AAA Mankato East at Hopkins (Saturday at the Breakdown Tip Off Classic)
#10AAAA Eden Prairie at #6AAAA Eastview (Thursday)
#8AA Blake vs #4AA Morris Area at Hopkins (Saturday at the Breakdown Tip Off Classic)
#7AAAA Mounds View vs #10AAAA Eden Prairie at Hopkins (Saturday at the Breakdown Tip Off Classic)
#7AA Maple River vs #5AA Annandale (at Hopkins (Saturday at the Breakdown Tip Off Classic)
#10AAA Mound-Westonka at #6AAA