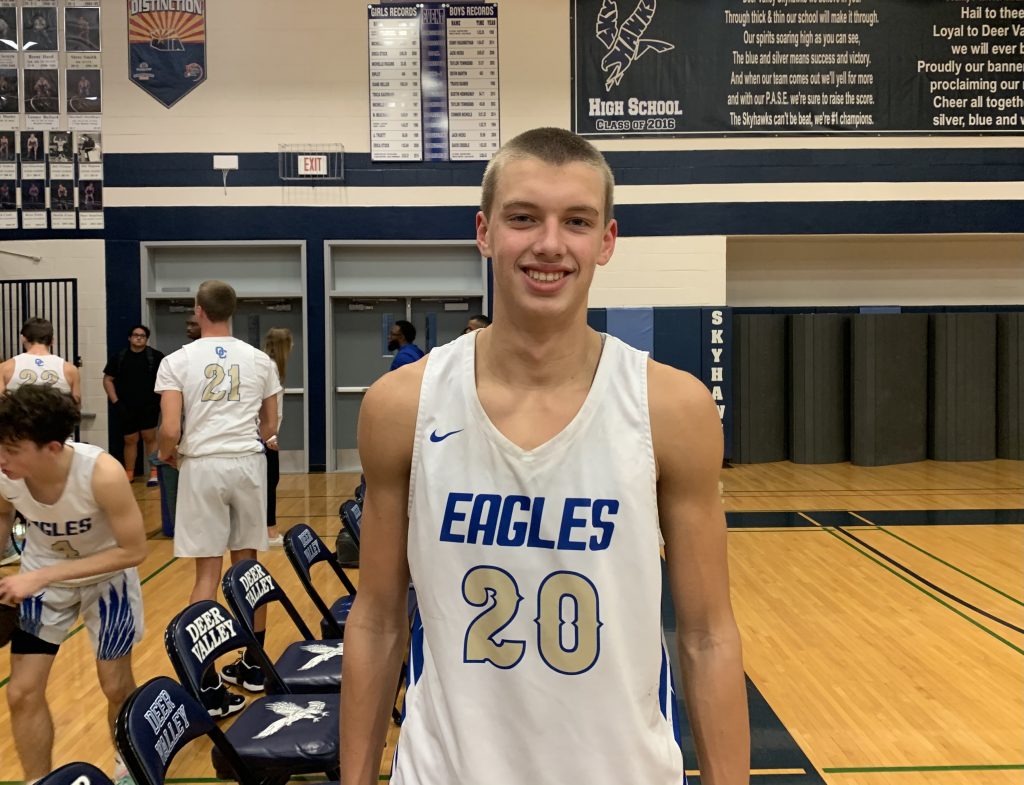 Posted On: 12/8/21 8:43 AM
On Tuesday, November 23rd I attended the Sunnyslope Hoopsgiving Basketball Tournament at Deer Valley HS in Glendale/AZ. There were 8 teams on this side of the bracket with 4 games.
Here were the results of the four games I viewed: 
Deer Valley 64
Greenway 45
Liberty 98
Sandra Day O'Connor 51
Centennial 86
Willow Canyon 59 
Apollo 77
Peoria 52
Here were some of the newcomers that stood out: 
Michael Simcoe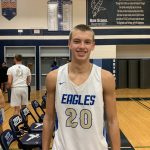 Michael Simcoe 6'7" | PF Sandra Day O'Connor | 2025 AZ Sandra Day O'Connor (Pictured) 
A talented freshman forward has a nice build with long arms. The lefty can shoot 3's plus moves well. He has good feet and hands to catch in traffic and will rise up and finger roll it on or dunk it. He can offensive rebound put back dunk and he projects well as a glass cleaner with two hands. He is constantly affecting the game with extra possessions.
Caden Bass Caden Bass 6'2" | CG Peoria | 2025 AZ Peoria 
A good looking freshman with length moves well end to end. He is quick and he can get to the rim then kick it to a shooter. He impressed me with his on-ball defense. He can score it but he will facilitate and