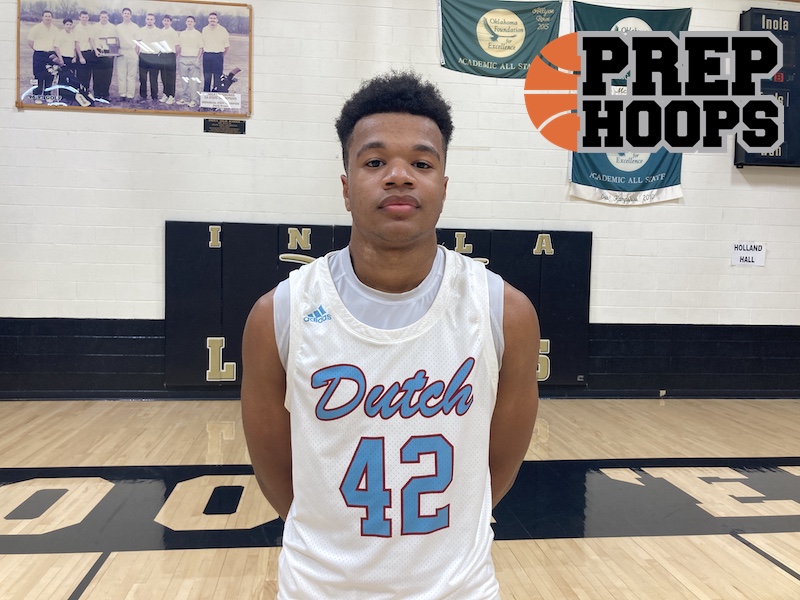 Posted On: 12/6/21 11:19 PM
Get 25% off your subscription by entering Knight25 in the coupon code area. Enjoy!
VERDIGRIS 56, HOLLAND HALL 42
Verdigris could not delver retribution for its football team Monday night as Holland Hall's Jadon Cool
Jadon Cool 6'3" | SG Holland Hall | 2023 State OK controlled the game early.
Two schools with no shortage of history, the Cardinals and Dutch split the 2021 football season 1-1, with Verdigris besting its rival in a stunning 12-7 regular season upset Oct. 29, but the Dutch getting the last laugh as the eventual 3A state champs bounced the Cardinals 35-6 in the semifinal game Nov. 26.
With revenge on its mind, 10th-ranked Verdigris did its best to spoil No. 6 Holland Hall's fun in the first round of the Inola Tournament, but a 28-point surge from the Cool junior prospect from Tulsa fended off the birds from Route 66.
---
TURNING POINT
After a deadlocked first period that paused on a 10-10 score, Cool went to work, scoring 11 points in the second period as the Dutch led by as many as 12.
During the Dutch second-period run, it wasn't only Cool that played heroically, but the two-way play of Nate Mullendore Nate Mullendore 6'3" | SG Holland Hall | 2023 OK helped Holland Hall to establish a stout