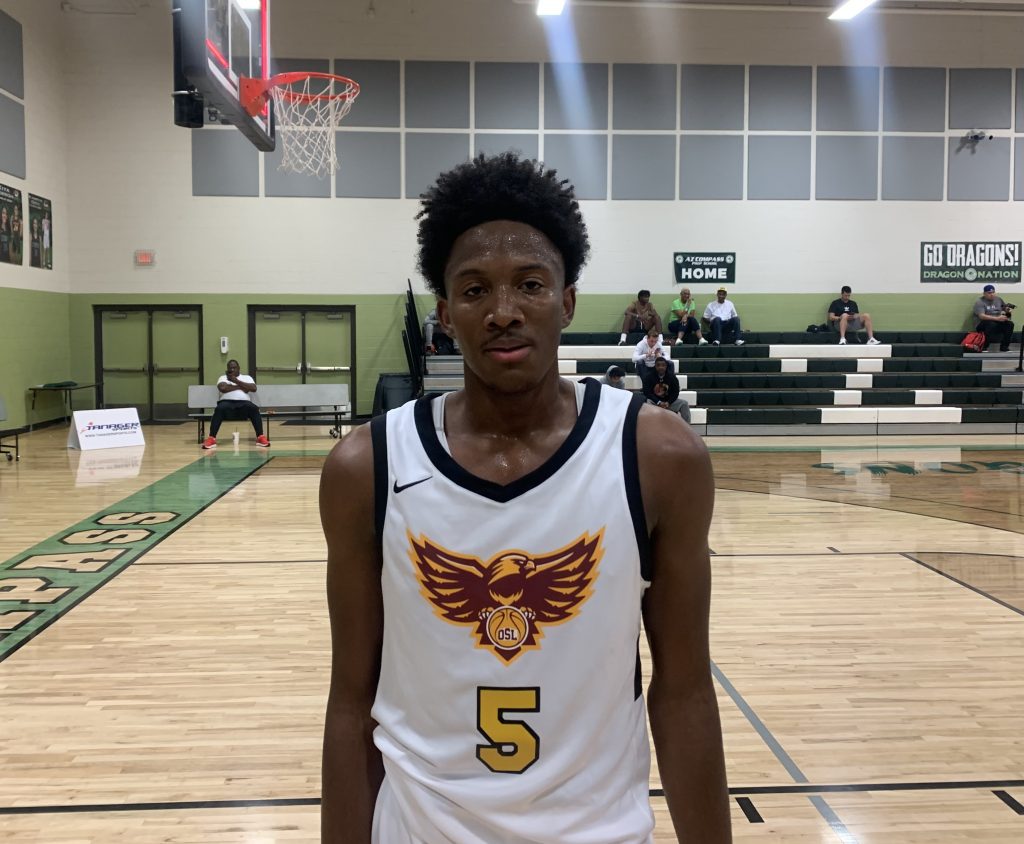 Posted On: 12/7/21 8:34 AM
On November 13th I attended the Latitude Longitude Grind Session at AZ Compass Prep in Chandler, AZ.  
I watched four games with 8 different teams. 
Results:
AZ Compass Prep Green 81 Eduprize 65
Southern California/CA 76 Our Saviour Lutheran/NY 66   
Orangeville Prep/CAN 82 Veritas Prep/CA 77
AZ Compass Prep 69 Dream City Christian 68 
Here were the non-senior standouts from the 8 teams: (Most of the teams play their seniors)
2023
Christian Jones PG 6'4 Our Saviour Lutheran/NY (Pictured)  
A long and tall lefty PG is a good advanced passer. He is a very unselfish player but he can score. He can pull-up off the dribble and hit the 3. He hesitates well and then gets by defenders.
David Tubek David Tubek 6'8" | PF Dream City Christian | 2023 AZ Dream City Christian
A thick bodied forward who is very strong. He is a very good rebounder using his athleticism and strength. He has a soft touch inside and caught a couple alley-oop dunks. He made 3pt shots off the catch with a quick release and his motor is used inside to rebound. 
Marqui Worthy SG 6'3 Veritas Prep/CA  
One of the more physical guards plays on or off the