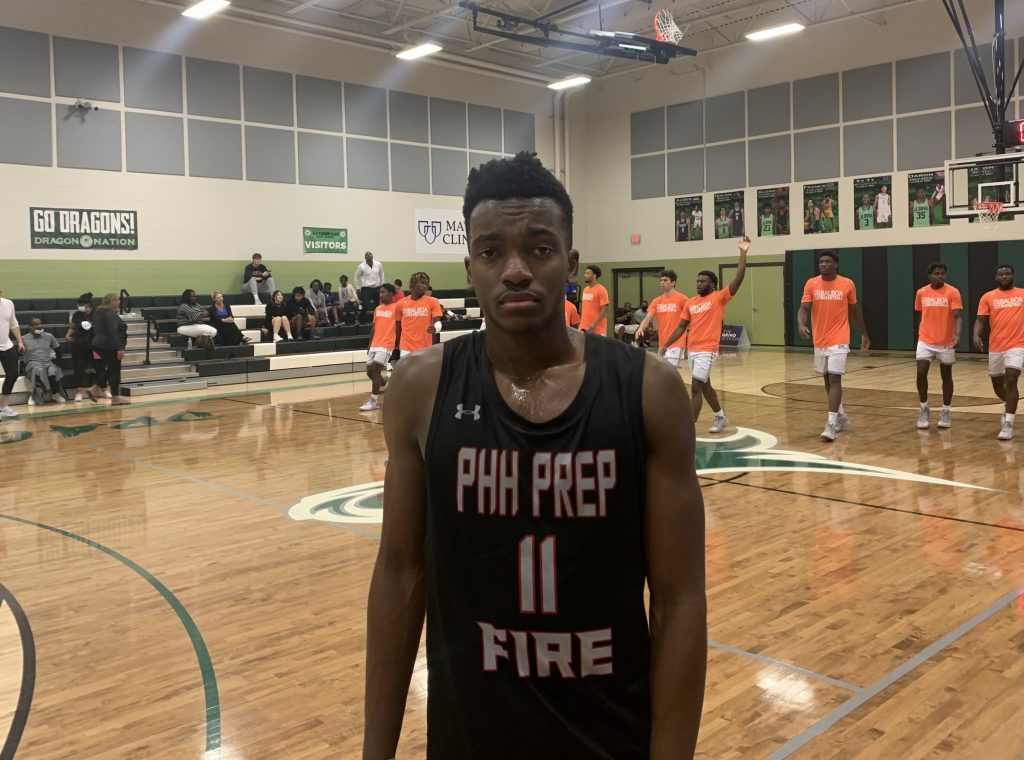 Posted On: 12/1/21 8:24 AM
On November 11th I attended the Latitude Longitude Grind Session at AZ Compass Prep in Chandler, AZ.  
I watched two games featuring two local teams. 
Both AZ teams had impressive first outings in AZ and earned victories with team effort. They clearly shared the ball and it paid off. 
Results:
Bella Vista Prep 89 Edge School/CAN 77 
Phhoenix Prep 81 Denver Prep/CO 71 
Here were the senior standouts from Phhoenix Prep vs Denver Prep game. (Denver Prep has a younger team): 
Garrett Anderson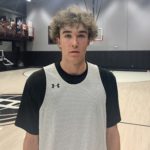 Garrett Anderson 6'7" | SF Phhoenix Prep | 2022 State AZ Phhoenix Prep 
The San Jose State commit had a very good game. He hit multiple 3's, drove the lane and kicked it to shooters and smartly moves without the ball. He runs the court like an athlete would and takes very few steps to get to the rim to throw it down. One of those highlight reel players that get crowds going.  
Shahid Muhammad Shahid Muhammad 6'10" | C Phhoenix Prep | 2022 AZ Phhoenix Prep 
One of the top forward athletes in the state seems to jump on a trampoline before he leaps. He grabs rebounds in his area and will block shots. He isn't the scoring machine but is developing a consistent turn around jumper from inside