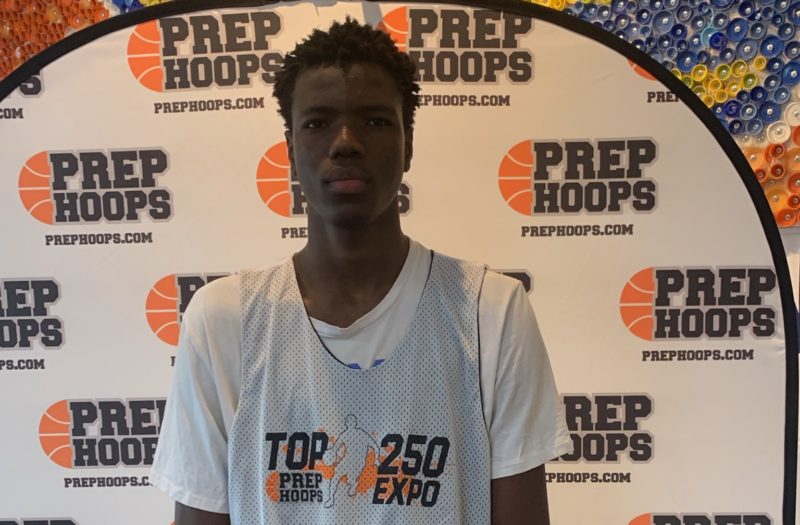 Posted On: 12/2/21 8:12 AM
On November 11th I attended the Latitude Longitude Grind Session at AZ Compass Prep in Chandler, AZ.  
I watched two games featuring two local teams. 
Both AZ teams had impressive first outings in AZ and earned victories with team effort. They clearly shared the ball and it paid off. 
Results:
Bella Vista Prep 89 Edge School/CAN 77 
Phhoenix Prep 81 Denver Prep/CO 71 
Here were the non-senior standouts from the four teams:
Baye Fall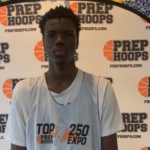 Baye Fall 6'11" | C Denver Prep | 2023 State #8 Nation CO Denver Prep/CO (Pictured) 
One of the top rated bigs in the West is a fun watch. He is an elite shot blocker to the point where players alter their attempts after watching his length and agility trying to track down every single ball. He can turn around and fall-away from mid-range to score.  He is an easy rim runner and he gobbles up all rebounds. His movements are a little different then the average player.  
Assane Diop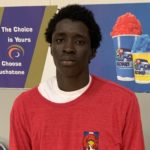 Assane Diop 6'9" | PF Denver Prep | 2023 State #55 Nation CO Denver Prep/CO
Another highly thought of junior from Colorado is very unique. He handles the ball like a guard and is a big time passer for his size. He plays the role of the point forward on his team without a traditional pure