There is a school in Barnwell County that is home to the Hawks. Plenty of players from out of the area soared into the said area for one last tournament prior to the new year. 
The Hawk Invitational was held at Blackville-Hilda HS and included eight girls teams and eight boys teams for four games apiece between girls and boys. Which teams took part in the event? Mostly 1A and 2A teams. 
Prep Hoops made it to Blackville-Hilda for all of the basketball action from start to finish on Monday. Here is a glance at who caught our attention from the 2024, 2025 and 2026 classes at the home of the Hawks. 
Mehki Davis – 2024 – Wade Hampton HS – Davis added a prestigious accomplishment to his trophy case when he won an individual 2A SCHSL state championship in the triple jump. As a multi-sport athlete, those track and field attributes translate to basketball. He came off the bench for the Red Devils in the team's game with Ridge-Spring-Monetta and had a plethora of productive minutes. He is quick to the rim and will absorb contact. That will put him at the free throw line where he will convert on his freebie opportunities. Davis also had a made 3-pointer in the third quarter. He scored 10 points in the Red Devils' 83-68 win. 
Xaviar Garvin – 2024 – Estill HS – The 2024 class at Estill is one many Gator fans can boast and brag about – as can head coach Roman Singleton. Garvin comes up with steals on defense and can either attack the rim or shoot the 3-pointer as an offensive player. He has a knack for hauling in rebounds and will absorb plenty of contact which can place him at the free throw line. It was not how Garvin started but how he finished. He was kept off the scoreboard in the opening frame, but Garvin concluded the Gators' game with Barnwell with 20 points. Out of those 20, 11 of those occurred in the fourth quarter. 
Kavon Chisolm – 2024 – Estill HS – Chisolm is another reason why coach Roman Singleton as well as many who eat, sleep, drink and breathe Gators green and gold can brag and boast about its 2024 class. Listed at 6-foot-2 and a dual sport athlete who excels on the football gridiron along with the basketball court, Chisolm is an all-around athlete. He puts in plenty of work in the low post and is tough to guard against. A force in the frontcourt, he will rebound, steal the ball, block shots and also play above the rim. Chisolm attacks the rim and also will draw contact to get to the free throw line. Chisolm scored 17 points in the game with Barnwell. 
Gage Dicks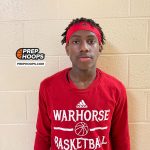 Gage Dicks 6'0" | PG Barnwell | 2025 State SC – 2025 – Barnwell HS – The Warhorses have entered the Gage stage of its basketball life. Once Collin Ferguson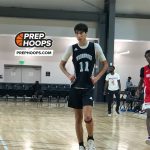 Collin Ferguson 6'6" | SF Barnwell | 2022 State SC and Russell Branch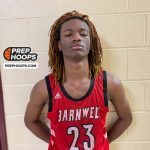 Russell Branch 6'2" | PG Fork Union Military Academy | 2022 State SC graduate after this season, it is likely Dicks will become a bigger focal point for head coach Marcus Rivera's team going forward. He can score from almost anywhere on the floor – via attacking the rim, draining shots in the midrange game or shooting from 3-point range. Another way Dicks can put points on the board is via his free throw shooting. Dicks scored 16 points in the Warhorses' 67-58 victory over Estill. Out of those 16, 12 occurred in the first half and eight of those points came in the first quarter – including a pair of made 3-pointers.
Carlos Drayton
Carlos Drayton 6'0" | CG Williston-Elko | 2025 State SC – 2025 – Williston-Elko HS – Blue Devils fans will definitely look at the Williston-Elko boys basketball roster and see a lot of familiar names from the football team's cast of characters. Drayton can shoot the ball from long range, convert on running floaters and contribute hustle plays such as going after 50-50 balls. In Williston-Elko's game to open the boys' slate of the Hawk Invitational, it was not a matter of how he started but how he finished. After being held to only one made bucket from the field in the first half, he finished with a flourish. Drayton scored 13 points – including 11 in the second half.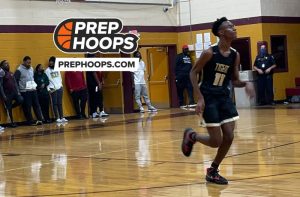 Jaden Williams Jaden Williams 6'1" | CG Allendale-Fairfax | 2026 SC – 2026 – Allendale-Fairfax HS – Here is one that Tigers fans can definitely keep their eyes on in the coming seasons. Williams is a rising eighth grader that can only get better from where he is as he gains more experience – and he is already good, as evidenced by the playing time he is receiving from head coach Coby Brandyburg. He was one of Prep Hoops' top performers at the Class A Showdown at Carvers Bay HS and with the multi-dimensional skillset that he presents, our guess is his name will appear a lot when mentioning Tigers basketball in the coming seasons.