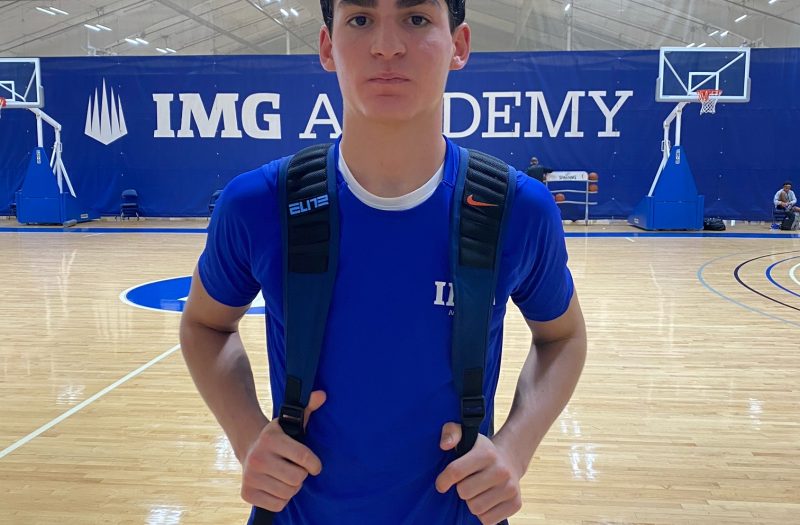 Posted On: 11/30/21 12:49 PM
Wildwood high school hosted a pre-Thanksgiving tournament debuting a wide range of Florida teams. Teams from Tampa, Orlando, and Jacksonville were all in attendance as four brackets converged on Championship Tuesday. Here are the top prospects from the 16 field team. Take a look at Pt. 1 here.
Lake Minneola
Dylan Diaz Dylan Diaz 6'1" | CG Lake Minneola | 2023 State FL stands out as this team's sharpshooter. He primarily scores with his jumper, picking his spots on the perimeter and showing off a mid range game. Diaz is a surprise athlete that finished well at the rim while showcasing his springs on the break.
2023 Xavier Gordon-Somers Xavier Gordon-Somers 6'6" | SF Lake Minneola | 2023 State FL may not post eye-popping numbers, but what he provides as a 6'7 forward is promising. It's the defensive versatility he showed in game 1 that caught my eye. He's long, mobile, and has the movement skills to cover wings and forwards. On one possession, he blocked a shot off the backboard. The next, he corralled a perimeter player, forcing a turnover. Offensively, he's still raw and will need to add strength to be more productive, but flashes of ball skills and hitting shots from deep in each game are promising. His skill has clearly