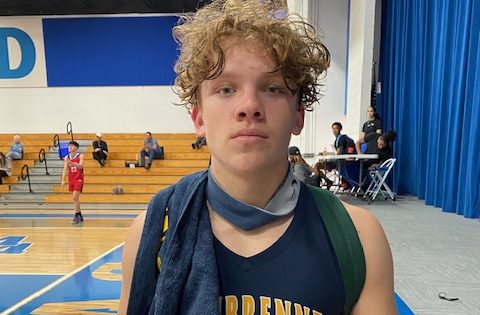 Posted On: 11/30/21 12:48 PM
Wildwood high school hosted a pre-Thanksgiving tournament debuting a wide range of Florida teams. Teams from Tampa, Orlando, and Jacksonville were all in attendance as four brackets converged on Championship Tuesday. Here are the top prospects from the 16 field team. Take a look at Pt. 2 here.
Wharton
2022 Trevor Dyson Trevor Dyson 6'3" | CG Wharton | 2022 State FL is the heartbeat of this team. He does most of his work off the ball where energy and effort help him produce. Dyson does all the little things that you need to win. He plays tough defense, putting pressure on his mark. The senior hustles every play and rebounds well for a guard. Wharton's offense doesn't allow for a lot of individual offense, but he scores within the system whether that's hitting spot-up jumpers or cutting to the rim.
2024 Lucean Milligan's passing stands out. As only a sophomore, he has a clear understanding of the offense and knows where to pinpoint passes for his guys to score. The speed and accuracy of his passes are promising. His primary way of scoring seems to be on catch and shoot opportunities, where he was 3 of 5 over two games. Milligan looked young