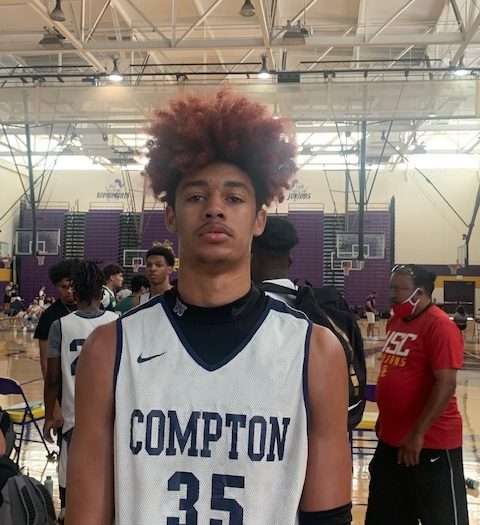 Posted On: 11/20/21 1:49 PM
The regular season finally tipped off this week for high school basketball on a regular schedule after last season was delayed all the way until late spring. The St Monica High School tournament has always been a marker of the beginning of the season and under new head coach Roy Walker Jr., that tradition continued. 
I was able to attend the event on Nov. 16, the second day of the tournament. The second featured the following matchups: Compton/Cleveland, St Anthony/St Monica, and St Bernard/Venice. Here's a look at additional standouts that I saw.
1. Malachi Scott Malachi Scott 6'6" | SF Long Beach Jordan | 2022 State - Compton 2022
The senior forward is one of the top unsigned seniors in the LA area. What stands out the most to me about his game is his ability to pass out of the post. He reads the defense well and can kick the ball back out when he gets swarmed in the paint. He's an efficient scorer in the paint and he can handle the ball and make short moves off the dribble from the high post area. Good rebounder who fights on the offensive glass. Always brings a lot of energy around the rim.
2. Andrew Campos - St