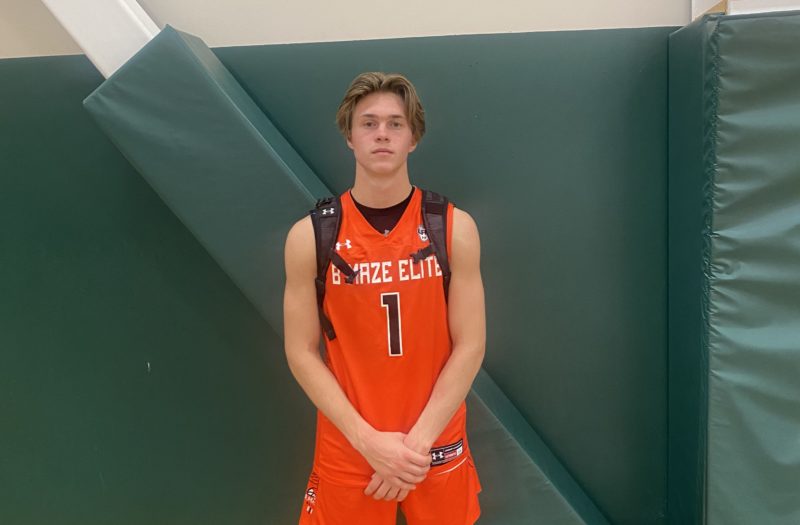 Posted On: 11/28/21 10:19 PM
Thanksgiving week featured a lot of top performances from players throughout the state of Tennessee.
Here's the best from week two.
Lukas Walls, Knoxville Webb: Walls had 24 points in the Spartans' 64-53 win over Hamilton Heights Christian Academy.
Alijah Curry, Memphis East: Curry had 15 points, 11 rebounds, four assists, and four steals in a 73-58 win over Clinton. Jamarion Harvey led the Mustangs with 17 points. Billy Richmond had 14. EJ Smith added 12 points, six assists, three blocks, and two steals.
Nehemiah Ausley, Christian Brothers: Ausley had 17 points in the Purple Wave's win over Freedom Prep. Chandler Jackson and Zion Owens each had 12.
JaSteven Walker, Fayette Ware: Walker had 13 points and 10 rebounds in the 65-53 win over Callaway. Damarien Yates also provided 13 points and 10 boards. Tacarien Freeman had 10 points.
Amarr Knox, Bartlett: Knox had 28 points in the Panthers' 74-61 loss to Sunrise Christian.
DJ Richmond, Harding Academy: Richmond had 27 points, eight rebounds, six assists, and five steals in the Lions' 67-52 win over Fayette Academy.
Daniel Egbuniwe, FACS: Egbuniwe led the Crusaders with 17 points in their 59-56 win over Memphis. T.J. Thomas had 16.
Jordan Frison, Overton: Frison had 26 points in the Wolverines' 85-76 win over MUS. Jaden Taylor had 17 points and nine assists. Jherrone Jones finished with 16 points. Isaiah Regular added 14 points, 10 rebounds and two blocks.
Curtis Givens III, MUS: Givens had 18 points against Overton.
Jaye Nash, Briarcrest: Nash had 14 points, 12 assists, and three steals in a 74-64 win over Overton. Sophomore shooting guard Cooper Haynes led the team with 32 points.
Hayden Ledbetter, Lausanne: Ledbetter had 19 points, six assists, and four steals in a win over Corinth.
Cam Andrews, Hamilton Heights: Andrews had 19 points, five assists, and three steals in a loss to Orangeville Prep. In a win over Chicago Prep, the junior point guard had four points, seven rebounds and 17 assists. His brother, sophomore guard Bryson Andrews, had 27 points against Chicago Prep.
Seth Grandberry Seth Grandberry 5'11" | PG Millington | 2023 State TN , Millington: Grandberry led his team with 19 points in a win over LEAD Academy. Brian Gilmore Jr. had 15 points.
Phil Dotson III, Collierville: Dotson had 29 points in a 64-62 loss to Simeon.