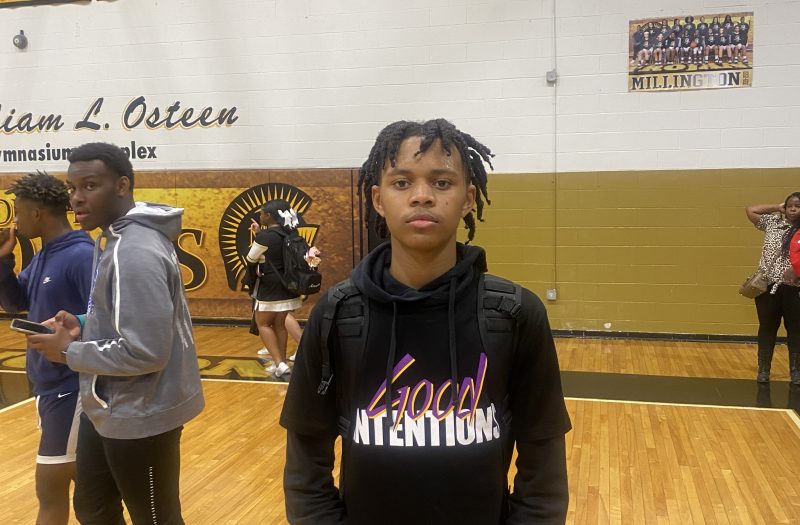 Posted On: 11/21/21 9:55 PM
The first week of the regular season is in the books.
And guess what?
I'm back with my weekly "Top Performers" story. The goal for me is to add as many names as possible each week.
So, here are the top performers from opening week of the season.
Brian Gilmore Jr., Millington: The senior shooting guard had 24 points, five assists, five rebounds and two steals in the Trojans' win over Trezevant.
Seth Grandberry, Millington: Grandberry had a game-high 39 points in the Trojans' win over Lausanne.
Hayden Ledbetter, Lausanne: Ledbetter led the Lynx with 23 points against Millington. Sophomore shooting guard Tre Davis added 14.
Amarr Knox, Bartlett: Knox led the Panthers with 16 points in their 73-27 win over Central. Matthew Stokes had 10.
Michael Pepper, Christian Brothers: Pepper led the Purple Wave with 17 points in their 71-51 win over Houston. Hunter Pratt had 16, Chandler Jackson pitched in 12, and Zion Owens provided 10.
Brock Vice, Houston: The junior forward led the Mustangs with 22 points against Christian Brothers. Kameron Clark finished with 15.
Daniel Egbuniwe, FACS: The senior wing led the Crusaders with 30 points, 13 rebounds and six assists in their 80-63 win over St. Benedict. T.J. Thomas had 27 points, eight rebounds and four steals. Alex Harris added 17 points, 10 rebounds and four blocks.
Malik Dia, Ensworth: Dia led his team with 26 points and 21 rebounds in its 71-54 win over Stewarts Creek. Devaki Garr had 16 points. Tony Gaines provided 14 points and 10 rebounds.
Damion Cox Jr., St. Benedict: The freshman point guard had 25 points, six rebounds, six assists and five steals against FACS.
Curtis Givens III, MUS: The sophomore guard had 26 points in the Owls' 64-41 win over Germantown.
R'Chaun King, MUS: King had 14 points and 14 rebounds in the 60-48 win over Fayette Ware. 
Jaye Nash, Briarcrest: Nash had 13 points, 15 assists and three steals in the Saints' 70-53 win over Raleigh Egypt. Sophomore shooting guard Cooper Haynes led the team in scoring with 31.
Damarien Yates, Fayette Ware: Yates had 13 points, 11 rebounds, two blocks and two steals in a loss to MUS. JaSteven Walker had 12 points and five rebounds.
Alec Tipton, Collierville: Tipton had 15 points in a win over Fayette Academy. Phil Dotson III had 10.
Jalen Anglin, West Carroll: Anglin had 24 points in his team's 72-57 win over Gibson County.