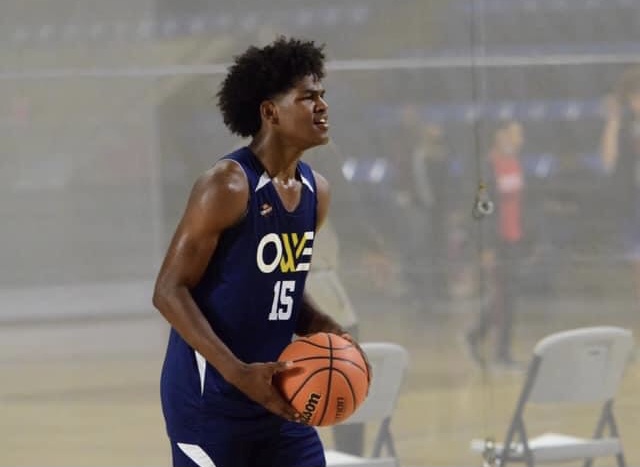 Posted On: 11/29/21 8:03 PM
We are two weeks into the season and there has been some hot action all around the state.  I know it is impossible to see every player in the Boot; however, this ongoing list of players to see is a guide to which players are a must watch when possible.  This next list of twenty range from players who have started the season hot to state champions on quality teams.  No matter the type of fan, these preps deserve to be included on this list.  
Willie Anderson Willie Anderson 6'1" | CG G.W. Carver | 2022 State LA (6'2″ / Carver / '22) – The Carver guard and run the show and go get his own when need be.  Anderson can also surprise some with his above the rim finishes (like his down the lane dunk against Zachary).  He is a player who fills multiple needs and is invaluable on the floor.  
De'vondrake Arvie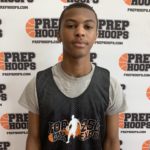 De'vondrake Arvie 6'2" | CG Beau Chene | 2022 State LA (6'2″ / Beau Chene / '22) – Arvie has started off the season on filling the stat sheet.  He scores 20-plus and defends the opposite team's best guard.  Arvie is money from the free throw line in.  He is a mid-range assassin.  
Hubert Caliste Hubert Caliste 6'6" | PF St. Augustine | 2024 State LA (6'6″ / St. Augustine / '24) – One of the most scorers in Louisiana hoops.  He can muscle players on the block or outrebound them for putbacks with his size.  If that does not cause enough trouble, he has a feathery touch from three.  A multi-faceted player.
Jamarion Clark (6'0″ / Castor / '23) – Clark has some of the quickest hands and converts steals into offense in a fast fashion.  Even though he is unknown, he is one of the best players in Class B.  He is a player who is entertaining to watch. 
Jordan Crawford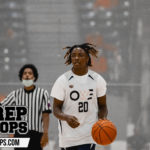 Jordan Crawford 6'2" | CG Simsboro | 2022 State LA (6'2″ / Simsboro / '22) – Crawford has morphed from the Tigers best post defender into one of the better point guards in his class.  He can get to the rim and absorbs contact on a lot of finishes.  His defense separates him from most players in his class.  
Trevor Daughtery Trevor Daughtery 6'2" | PG JS Clark Leadership | 2023 State LA (6'1″ / JS Clark Leadership / '23) – Daughtery is a high IQ, point guard who can make things happen on both ends.  He is very good at reading passing lanes and creating transition situations where he gets the ball to the right teammates.  Daughtery is a very good team leader as well. 
Christian Ferguson Christian Ferguson 6'5" | SG Booker T. Washington | 2022 State LA (6'5″ / BTW-New Orleans / '22) – Ferguson is a top tier shooter in the state.  He has a quick release and absolutely cannot be left open in the half court or in transition.  His shooting prowess alone should get people in the gym.  Ferguson is must see when he is on.  
Alex Hammond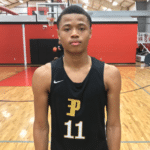 Alex Hammond 6'3" | CG McMain | 2022 State LA (6'3″ / McMain / '23) – The 4A title game MVP is one of the most intelligent players we have on the prep level.  Hammond is a ballhandling playmaker who does not mind taking big shots.  His ability to make plays, whether offensively or defensively, is special.
Jahiem Johnson Jahiem Johnson 6'1" | CG Hammond | 2023 State LA (6'1″ / Hammond / '23) – Johnson will be suiting up at Hammond this season and should be a spark for the Tornadoes.  He can get to the rim in a hiccup and defenders have a tough time guarding him.  Jahiem will make Hammond better this season.  
Marquarius Johnson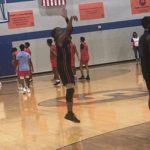 Marquarius Johnson 6'1" | CG Southwood | 2022 State LA (6'2″ / Southwood / '22) – Johnson knows how to put the ball in the basket.  While he can be streaky from deep, he knows how to get to comfortable spots on the floor and score from there.  He has been big in fourth quarters this season and has scored 20 in four of the five Cowboy contests.  
Omarion Layssard Omarion Layssard 6'3" | SG Northwood-Lena | 2023 State LA (6'3″ / Northwood-Lena / '23) – The Northwood-Lena high flyer is exciting to see in transition.  He is an above the rim finisher who is getting better as a shooter from the perimeter.  Layssard is part of the Gator "Big 3" looking to return to Marsh Madness. 
Titus Malone Titus Malone 6'1" | CG Saline | 2023 State LA (6'2″ / Saline / '23) – Saline has gotten off to a slow start this season but Malone is a high flyer who can bring excitement to any gym.  Malone will finish above the rim from putbacks and in transition anytime of the game.  He is invaluable to the Saline offense. 
Jamari Markray Jamari Markray 6'2" Doyline | 2022 LA (6'2″ / Doyline / '22) – Markray has grown offensively since his steal and layup to secure a state championship two seasons ago.  He is part of one of the most potent duos in Louisiana prep basketball.  Jamari can score and rebound with the best of them.  
Zion McCoy Zion McCoy 6'1" | SG Northside | 2023 State LA (6'2″ / Northside / '23) – The lefty from Northside began the season scoring 31 on the defending 5A champions.  His ability to shoot from deep and to elevate above the defense is a combination that is hard to defend.  
D'evin McDonald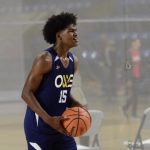 D'evin McDonald 6'3" | CG Red River | 2022 State LA (6'2″ / Red River / '22) – If there was an all defensive team or defensive MVP given in the state, McDonald can very well win it.  When he locks in on defense, no perimeter player is scoring.  McDonald can be streaky from outside.  When he is on, watch out.  
Brandon Rodgers Brandon Rodgers 6'4" | SG Zachary | 2023 State LA (6'4″ / Zachary / '23) – Rodgers (or Rodgers-Hardy) has the prototype two guard frame.  He is also a three level scorer who can defend and facilitate.  Whether it is a corner three or a flush in transition, he is awfully hard to guard.  Definite D1 talent.  
Donavan Seamster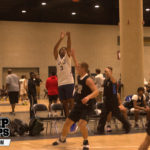 Donavan Seamster 6'1" | SG Woodlawn-Shreve | 2022 State LA (6'2″ / Woodlawn-Shreveport / '22) – Seamster has in the gym range.  After last year's flame out in the playoffs, he has only gotten better.  His ability to use the mid-range sets up his launches from deep.  The only person as consistent as he is on this list.  I have not seen range like his in 30 years (Paul Marshall).  
Reginald Stoner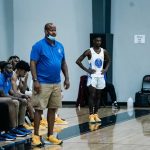 Reginald Stoner 6'1" | CG North Central | 2022 State LA (6'1″ / North Central / '22) – Stoner is on the short list of top defenders in this state.  I have seen him lock up 4 & 5 star guards during grassroots play.  That is how good he is.  Now that he can consistently stretch the floor, he is top tier on both ends.  
Labree Williams Labree Williams 6'6" | SF Calvary Baptist | 2022 State #186 Nation LA (6'6″ / Calvary Baptist / '22) – His ability to score at all three levels, to block shots, and to handle the rock the way he does is pretty insane for his size.  He can score from any angle in the paint and he is a strong rebounder.  A matchup nightmare at all levels he is.  
Pat Williams Pat Williams 6'6" | SF Wossman | 2022 State LA (6'5″ / Wossman / '22) – Playing wide receiver may be where he plays on the next level.  However, not a lot a players can defend small guards or wings and turn around and defend the post.  Williams can do that and is still the fastest man changing ends on the break.  He is a stud athlete.  
Plenty of small school love in this edition.  They play the longest season and have some players that can flat out get it done on offense and defense.  Look for all of these players as a new week of hoops commences.