Caledonia has been the big dog in this area for a long period of time and that will continue.  Lewiston-Altura, La Crescent, and PEM will be right there contending again.  
Conference Commentary
Top Ten: Caledonia
The Warriors earned second place in state last season with Eli King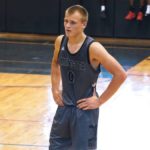 Eli King 6'3" | PG Caledonia | 2022 State #151 Nation MN not playing!  The way this team played following the lead of their coach was one of the best stories of 2020-21.  Now Eli returns with some returning starters and a nice group of incoming players.  They are a state contender again. 
Potential Top Ten: Lewiston-Altura, La Crescent, PEM, Rushford-Peterson, Chatfield
There is a healthy group of teams that have the talent to put together a strong season and make a top ten run.  And maybe even a conference title and/or section title run challenging Caledonia.  Chatfield won't be a big team but they will be tough and talented.  The Lancers are a good program.  They build up kids through their system that are tough and know how to compete.  This year's team will be no different. Lewiston-Altura has one of the best combo attacks in Class AA hoops.  Collin Bonow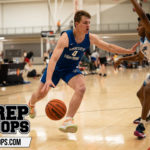 Collin Bonow 6'0" | PG Lewiston-Altura | 2022 State MN and Thomas Menk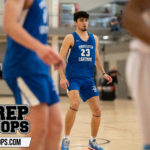 Thomas Menk 6'4" | SG Lewiston-Altura | 2022 State MN are that combo and they should push this team to 20 wins. PEM was the best in the west a season ago and they will compete for their half of the league once again. The Bulldogs lost their top two talents from last year so matching last year's success will be tough but they will be among the contenders. Rushford-Peterson returns three of their top four players from a 13-7 club including their top talent Justin Ruberg. 
Compete with Most: Wabasha-Kellogg
The Falcons were 4-13 last year with good young players competing for them.  Blake Passe and Ryan Hartert Ryan Hartert 6'1" | PG Wabasha-Kellogg | 2024 MN had good years in their first varsity season and will be even better this year. 
Rebuilding: Dover-Eyota, St. Charles, Winona Cotter, Fillmore Central
St. Charles was a game over .500 last year with Kooper Vaughn having one of the most incredible scoring seasons we have seen.  With so many players graduated this is a bit of a start over for St. Charles but Owen Maloney
Owen Maloney 6'1" | SG St. Charles | 2024 State MN looks like the next star at this school.  Dover-Eyota had a rough previous winter so their reset is still in motion. Winona Cotter was winless last year in the league and they are rebuilding their program. Filmore Central graduated six seniors that led the team to 3-11 and they will only have one senior back.  There will be a bit of an issue of experience for them. 
21-22 Conference Predictions
East
Caledonia
La Crescent
Rushford-Peterson
Fillmore Central
Winona Cotter
West
Lewiston-Altura
Plainview/Elgin-Millville
Chatfield
St. Charles
Wabasha-Kellogg
Dover-Eyota
Power Rankings
Caledonia
Lewiston-Altura
La Crescent
Plainview/Elgin-Millville
Chatfield
Rushford-Peterson
St. Charles
Wabasha-Kellogg
Fillmore Central
Dover-Eyota
Winona Cotter
Preseason All Three Rivers Conference
First Team
Eli King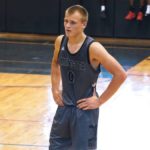 Eli King 6'3" | PG Caledonia | 2022 State #151 Nation MN of Caledonia (sr)
Thomas Menk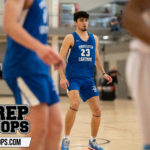 Thomas Menk 6'4" | SG Lewiston-Altura | 2022 State MN of Lewiston-Altura (sr)
Carter Todd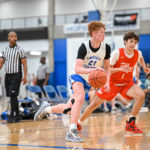 Carter Todd 6'4" | SF La Crescent | 2023 State MN of La Crescent (jr)
Jackson Koepke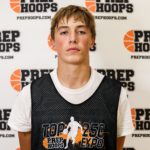 Jackson Koepke 6'2" | SG Caledonia | 2022 State MN of Caledonia (sr)
Justin Ruberg of Rushford-Peterson (sr)
Second Team
Cole Johnson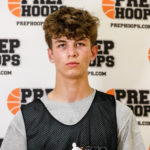 Cole Johnson 6'3" | SG Chatfield | 2023 State MN of Chatfield (jr)
Collin Bonow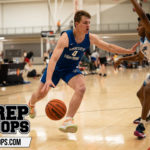 Collin Bonow 6'0" | PG Lewiston-Altura | 2022 State MN of Lewiston-Altura (sr)
JaShon Simpson JaShon Simpson 6'2" | SG Caledonia | 2022 State MN of Caledonia (sr)
Peyton Schumacher of PEM (sr)
Parker McQuin Parker McQuin 5'11" | PG La Crescent | 2024 MN of La Crescent (so)
Third Team
Owen Maloney
Owen Maloney 6'1" | SG St. Charles | 2024 State MN of St. Charles (so)
Ryan Hartert Ryan Hartert 6'1" | PG Wabasha-Kellogg | 2024 MN of Wabasha-Kellogg (so)
Malachi Bunke of Rushford-Peterson (sr)
Drew Schindler of Chatfield (jr)
Lewis Doyle Lewis Doyle 6'0" | PG Caledonia | 2024 State MN of Caledonia (so)
Fourth Team
Connor McGuire of PEM (sr)
Aeron Stevens of PEM (jr)
Grady Hengel Grady Hengel 5'8" | PG Rushford-Peterson | 2023 MN of Rushford-Peterson (jr)
Blake Passe of Wabasha-Kellogg (jr)
Thane Meiners Thane Meiners 5'11" | PG Caledonia | 2022 MN of Caledonia (sr)