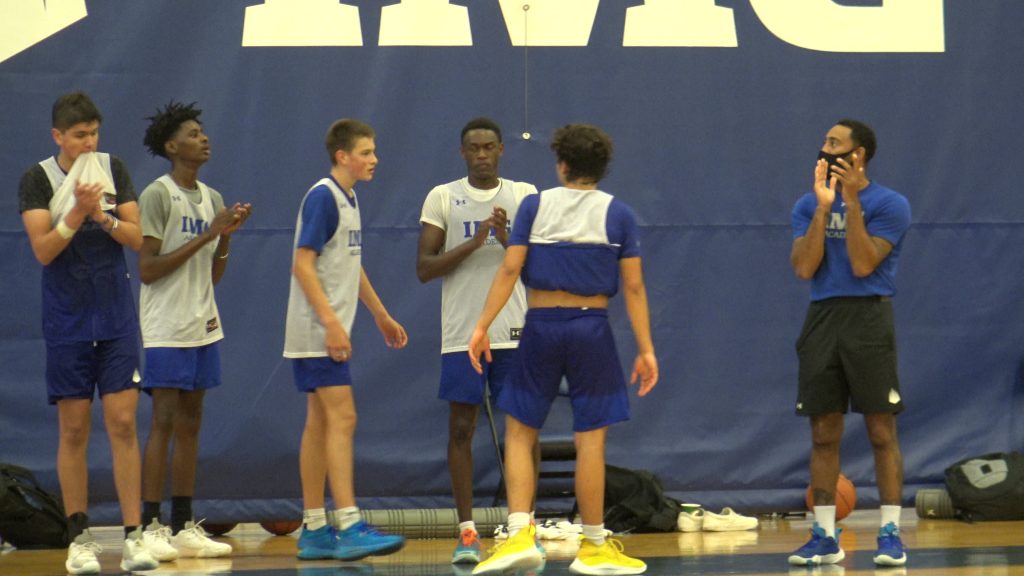 Posted On: 11/3/21 3:58 PM
If you're looking for promising 2024 prospects, this is the team for you. The group's been together for almost three years, including an undefeated 33-0 eighth grade season. One prospect holds an offer from Bryant University, another is a top prospect in Canada, and another is touted as one of the best shooters in the entire program. Let's break down this team's talented roster in the first of many team previews.
Jacob Hammond
Hammond's going to pass the eye test with his muscular 6'7 frame. He's still knocking off some rust from Canada's year-long shutdown but has lost none of his athleticism. In drills, you can see his explosiveness and how often his head gets to the rim. In the scrimmage and game situations, I watched him in he's a physical finisher and solid rebounder. Hammond made Canada's U16 but did not play. He'll be a year younger than most of his 2024 counterparts after reclassifying up to play with the Jr. National Team.
Eli Zimmerman
Zimmerman plays both sides of the court and it's his strength that sets him apart. He gets to the rim off hesitation dribbles and being a good downhill driver. As an on