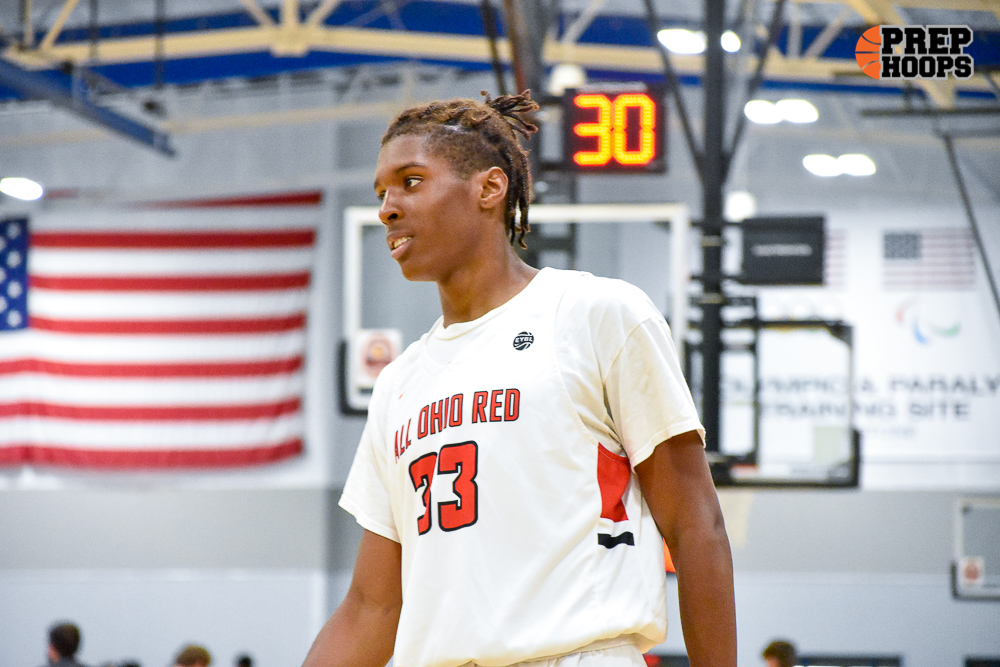 Posted On: 11/22/21 1:12 PM
The high school basketball season starts this week and it's time to start thinking about which teams will be competing for state titles come playoff time.
STVM: The defending state champions will once again be one of the best teams in the state and are clear favorites in Division II. Sencire Harris Sencire Harris 6'5" | PG St. Vincent-St. Mary | 2022 State #79 Nation OH and Ramar Pryor Ramar Pryor 6'2" | SG St. Vincent-St. Mary | 2022 State OH have the senior experience and they have Juniors ready to fill in for those that graduated. The Irish can be taken down, but it'll take a complete team effort to knock them off the top.
Toledo Central Catholic: Potentially the top team in the Toledo area, TCC has a lot of talent to work with this season. Chico Johnson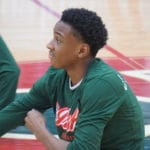 Chico Johnson 6'2" | CG Toledo Central Catholic | 2023 State #183 Nation OH and Michael Greenlee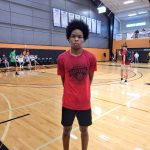 Michael Greenlee 5'10" | PG Toledo Central Catholic | 2023 State OH is a great guard duo and they have a lot of size to pair with them.
Archbishop Alter: Alter returns a nice core 5 starters that all shoot the ball well from the outside and are centered around Jacob Conner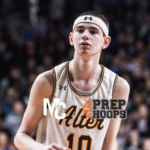 Jacob Conner 6'7" | PF Alter | 2022 State OH . With their shooting ability, they'll have a chance to make a deep playoff run.
Heath: It's all come down to this season for the Bulldogs. With Brandon McLaughlin Brandon McLaughlin 6'8" | C Heath | 2022 State OH , Sencire Harris Sencire Harris 6'5" | PG St. Vincent-St. Mary | 2022 State #79 Nation OH and Ramar Pryor Ramar Pryor 6'2" | SG St. Vincent-St. Mary | 2022 State OH have the senior experience and they have Juniors ready to fill in for those that graduated. The Irish can be taken down, but it'll take a complete team effort to knock them off the top. Toledo Central Catholic: Potentially the top team in the Toledo area, TCC has a lot of talent to work with this season. Chico Johnson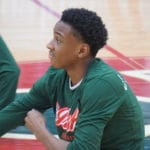 Chico Johnson 6'2" | CG Toledo Central Catholic | 2023 State #183 Nation OH and Michael Greenlee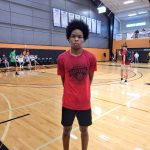 Michael Greenlee 5'10" | PG Toledo Central Catholic | 2023 State OH is a great guard duo and they have a lot of size to pair with them. Archbishop Alter: Alter returns a nice core 5 starters that all shoot the ball well from the outside and are centered around Jacob Conner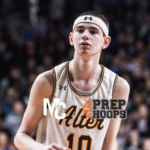 Jacob Conner 6'7" | PF Alter | 2022 State OH . With their shooting ability, they'll have a chance to make a deep playoff run. Heath: It's all come down to this season for the Bulldogs. With Brandon McLaughlin Brandon McLaughlin 6'8" | C Heath | 2022 State OH , Reece Huber Reece Huber 6'3" | SF Heath | 2022 State OH and Keylan Williams Keylan Williams 6'6" | PF Heath | 2022 State OH , Heath has three seniors with size that are all quality college prospects. They went unbeaten in 2019-20 when these three were Sophomores and are now ready to take that next step into state title contention. Chaminade Juliene: The surprise team in the final four last season, Chaminade Juliene is more equipped to make a run this season. Jonathan Powell Jonathan Powell 6'4" | SG Chaminade Juliene | 2024 State OH is a sophomore and they still have a lot of size and speed. The Cinderella story from 2021 deserves a seat at the dance again in 2022. Trotwood-Madison: The Rams were one of the most inexperienced teams in the state last season but all their 2024 talent is maturing. I think this team will continue to grow and will be a totally different team in February and March than it is in December. Cincinnati Woodward: This all hinges on if Paul McMillan IV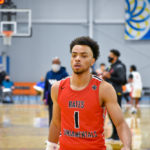 Paul McMillan IV 6'2" | PG Woodward | 2022 #229 Nation OH is eligible for the entire season, but if he is, Woodward is a legit state title threat in Division II. They were one of the most impressive teams I saw all summer and their defensive pressure gives teams fits. Buchtel: Despite losing Chris Livingston to transfer to Oak Hill, Buchtel still has the talent to compete for a regional title. MJ Boyce MJ Boyce 6'2" | SG Buchtel | 2023 State OH returns with transfers like Khoi Thurmon Khoi Thurmon 6'1" | PG Buchtel | 2023 State OH , Amire Robinson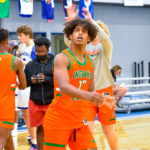 Amire Robinson 6'4" | SF Buchtel | 2023 State OH and Christian Harmon Christian Harmon 6'5" | PF Buchtel | 2023 State OH . Beechcroft: Amani Lyles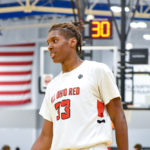 Amani Lyles 6'7" | C Beechcroft | 2022 State OH and company have so much senior leadership and they didn't really get a full season to mesh due to the pandemic. With a full season together, this team could be a very tough out in the playoffs. Dayton Dunbar: Dunbar was another team I thought was very impressive when I saw them this summer. The Allen brothers are both very productive and they have one of the better freshman guards as well. Waverly: The best team in southeast Ohio, the Tigers are led by star PG Trey Robertson Trey Robertson 5'10" | PG Waverly | 2022 State OH . Robertson is paired with a bunch of football talent that brings strength and toughness to this squad. Don't be surprised if Waverly ends up winning 20+ games this season. Other teams to watch: CVCA, Tiffin Columbian, Bishop Watterson, Columbus DeSales, Gilmour, Padua, Lima Shawnee, Shelby